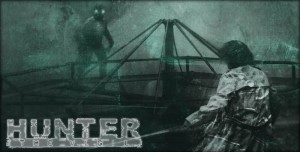 I have always loved tales of the supernatural and many a night have been spent reading horror novels or sitting wrapped in a blanket before the TV watching old black and white horror movies. One of the staples of such books and movies are the monster hunter; from professional vampire killers like Van Helsing or some poor man or woman who are thrown into the world of the dark and paranormal in search of the monster that stole their lover. If we expand beyond the black and white movies we have technological ghost hunters, like Ghostbusters, to government agents investigating strange cases, as per the X-Files. Monster hunters have always been fascinating to me as they are the David that stand against Goliath, from medieval tales to modern computer games they are the last hope for the lost and the innocent and they fight an uphill battle against the creatures of the night.
The very first book I read for classic World of Darkness was the original Hunters Hunted and I loved it, as such my joy was great when White Wolf in 1999 published Hunter the Reckoning, probably my favorite of the classic World of Darkness games outside of the big three. However while Reckoning is a good game there was always something missing from it, for me. In Reckoning you play men and women who themselves have powerful supernatural abilities and easily rival the critters they fight against, as such it lacks the feeling of frailty and danger I always got from watching my black and white heroes hunt vampires in old wind-filled castle ruins. In 2008 though came the game Hunter the Vigil for new World of Darkness, recently renamed Chronicles of Darkness and while I will not say it is better than Reckoning, I will say it is closer to the stereotypical monster hunters who have nothing but their wits and a few knacks to take on the legions of evil and protect mankind.
SETTING AND CONCEPT
Hunter the Vigil is set in a dark version of our own world where supernatural beings such as werewolves and vampires are real. The game has the players take on the role of monster hunters who risk their lives, minds and frequently souls, to hunt and kill the creatures of the night. Some take on the paranormal critters alone, while others join groups and orders, and all have their own reasons for beginning their vigil; from devil worshipers that hunt supernatural creatures to steal their power to Catholic exorcists out to save souls in the name of God. Within this game you can create all types of characters, from a X-Files type mystery game, to wacky urban fantasy like Ghostbusters, and deep personal horror stories of loss and pain. In all the stories though, one thing stands clear, there are monsters out there and they are all faster and stronger than you are, your chances for survival are small and yet you and others that take up the Vigil might be the only hope humanity have left.
HUNTER ORGANIZATIONS AS A GM (ST) TOOL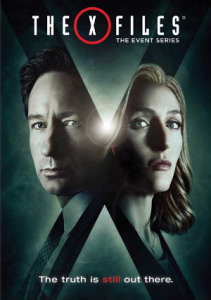 One of the things I really appreciate in Hunter the Vigil is the plethora of organizations and groups the player character can belong to. In this game White Wolf dropped the five plus five system they had used for earlier games and instead introduced a tier system that allows ST's to customize the level of support and equipment available to the campaign's fearless troupe of player characters. From nothing at all with tier-one characters who have only their specific cell of monster hunters to rely on, to tier-three where the group has world-spanning organizations at their back and might be able to call in an air raid on some poor vampire's resting place. With the support of such an order though comes responsibility and just as while the Compacts and Conspiracies, which the hunter organizations are called, might back the player characters up in their missions they will also demand loyalty and nail errant hunters to the wall for failure.
The Compacts and Conspiracies system is actually a very nice touch as not only does it allow you to customize the power level of your game but also allows you to customize the tone. There are conspiracies that really are a vast private army so you can get more or less a military campaign story and then you have the typical religious hunters that go after monsters with crosses and holy water. One downside is that these organizations do not always play well together, scientists that try to nab monsters to conduct experiments in the name of progress might not go well with the before mentioned typical Hammer horror vampire hunter so the game does require that the group sit down and decide together what sort of game they want and what organizations will be used. But, if this is done then this game offers vast possibilities for a unique monster hunting experience.
SIMPLE SYSTEM, PERHAPS TOO SIMPLE…
I do not know how much there is to say about Hunter the Vigil's system as this game has yet to get a Chronicles of Darkness second edition. It uses the Chronicles of Darkness version of the Storytellers system. The basics are rather simple, you have nine attributes, which are the core aspects of your character, these mark out how strong he is or how smart she is, these stats go from one to five with one being as bad as it gets and five being world class. Further, you have a number of skills, which also go from one to five and you simply combine the two stats most suited for what the character is trying to do and roll that many dice, all die that land on an eight or over are a success and the number of successes determine how well you succeed. There is some more nuance and you also have various equipment and powers in this game called Endowments, as well as ways to customize your character with things called Merits and Flaws, but the above is the basic mechanism for rolls in this game.
Now the simplicity of Hunter's system carries with it both benefits and drawbacks. On the positive side it is far easier to focus on the narrative during an intense scene when you do not have to drag out a calculator and do more math than a collage level final exam to figure out if you managed to push your bible into that damned vampire's mouth before he made you lunch, or if you managed to dodge that pesky sorcerer's blast of fire and now are ready to pump her full of lead, but at the same time the simplicity means there is not much in the way of nuance. The dancer with 5 in Dexterity and a first aid class giving him 1 in Medicine have just as much chance to pull off surgery as the old ace surgeon with 1 in Dexterity and 5 in Medicine, which can be annoying at times. However, with an ST that puts the logic of the game world before the numbers on the dice the Storyteller system works pretty well and it is fast, even in a scene with a lot of actions and many characters involved. The game never gets bogged down with dice rolling which allows for the story to flow smoothly and the tale being told to always be the central aspect. Which is the goal of any World of Darkness, or in this case Chronicles of Darkness, game.
ENDOWMENTS, WHAT MAKES VIGIL DIFFERENT FROM EARLIER HUNTER THE RECKONING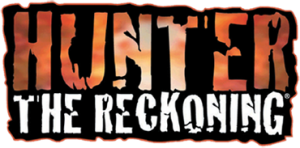 Hunters are not defenseless in Hunter the Vigil however, they do have so called Endowments, little tweaks and powers that might just give them that little extra they need to survive, but this is far more like Abraham Van Helsing's charms and prayers, than Buffy's super strength and agility.
Endowments can be anything from minor magic powers to science fiction style weapons to strange artifacts. My first Hunter the Vigil character, Pilar, had a magic spindle with unbreakable thread which could then be used to secure a monster once caught, the drawback…for there is always a price, was that the thread was spun out of her own life force. And that was it, that was all Pilar had to defend herself against the things that go bump in the night.
I personally think that the Endowment system is the best part of Hunter the Vigil as it makes sure your character is not helpless against the creatures he or she is risking their lives to take down but at the same time they do not overpower the hunter. The game is still about regular humans vs the horrors that stalk mankind, and as such the game will include far more research, planning and trying to figure out how to take the monsters down than a heads on confrontation that is not likely to end well for the hunters, and to me that is what a game about monster hunting is supposed to be.
WHAT DO YOU NEED TO PLAY?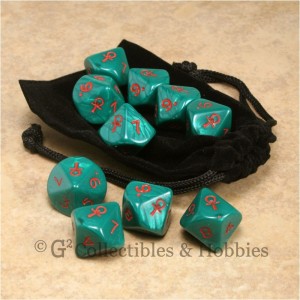 Here is where Hunter the Vigil has a bit of an issue. New World of Darkness was originally based around buying one core book and then the various games in the series were templates to add to this core system. This meant you needed the New World of Darkness Core book. (Not the new Chronicles of Darkness ones that is the second edition and we have no new edition of Hunter just yet though converting it to the new rules should not be that hard.) Then you will need Hunter the Vigil's core book and preferably either the core book that deals with whatever critter your hunters will be going after or at least the supplement for Hunter concerning that type of monster. That means that if you want to start playing Hunter the Vigil and have none of the new World of Darkness books then you need to acquire three books to get what you need to get going and that can get expensive, unfortunately White Wolf continue with this method of publishing Chronicles of Darkness, which if anyone is confused by the two terms are the second edition of new World of Darkness, so the problem will not go away anytime soon. If you have some of the books in question or have been playing another game of the line though, then picking up Hunter the Vigil is well worth it if you enjoy stories of monster hunting that are like old 1950's horror movies or shows like the X-Files.
CONCLUSION:
I could say a lot more about this game but with a limited amount of space I think I will keep it to saying that a lot of fun can be had with this game. The system is simple but fast, the setting is pretty good, though as with all the Chronicles of Darkness entries I am left with the same feeling as I read though the core books, good…awesome game, but what do I do with it. There are few plot hooks ingrained into the books themselves. I would not say this is the best of the Chronicles of Darkness games but it is a good tool to create a fun game of monster hunting.
The core book as with all the games of the same line are a beautiful, hardbound tome with beautiful art that draws you into the setting, the same with most of the supplements for this game. Hunter the Vigil is currently out of print but it can still be found fairly easily and hopefully a second edition is right around the corner, so start your Vigil, and venture into the dark, dangerous streets of Chronicles of Darkness, it is well worth it.
Anja is a woman from Norway. She has been interested in gaming most of her life. She lives with her husband and cat. She enjoys making characters and writing fan-fiction, erotic fiction, and small pieces about Neo-Paganism.