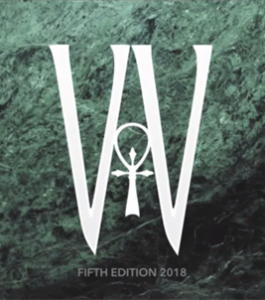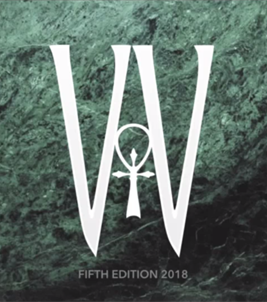 A casual reader of this blog will note the large majority of the content is focused on the World of Darkness or other White Wolf derived games. This is because I, your humble editor-in-chief, am a long-term fan of the IP and the various games that were created under the auspices of White Wolf, Onyx Path Publishing, and By Night Studios. It's also because I have played these games with a growing sense of awareness of one of the core benefits of playing in this dark reflection of our own world. We can hold a mirror to ourselves, and see truth. By playing in Vampire: The Masquerade and other WoD games, we become the Malkavians holding the broken looking glass, we can see the cracks in the façade of our own lives. We can see how our prejudices become actionable, we can witness privilege and power dynamics, and we can create ways to fight against the systemic oppression we see throughout our world.
In theory.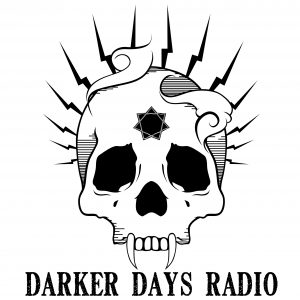 Darker Days Radio had a recent interview with Tobias Sjögren and Martin Ericsson (White Wolf Entertainment), and Martin was discussing his vision for self-reflection and monstrosity in the new games they are creating. He described the visceral sort of evil that Vampires are supposed to represent, the exploitative leeching of humanity. This was supposed to be a core element of Vampire: The Masquerade when Mark Rein – Hagen first conceptualized the game. Yet, players and storytellers have often pulled away from these elements. Even the game creators themselves have spent more time creating cool powers, bloodlines, and detailing locations than they have with fostering realistic and difficult moral quandaries. We've talked about humanity before here.
The question is, why? If one of the core goals of Vampire was to encourage deep introspection and find ways to combat the status quo, what happened?
"I believe that there is such a thing as Evil, I do not believe it is anything so cut and dried. It certainly doesn't exist in simple dichotomy with good. I believe Evil is natural to the world, is intrinsic to the human condition, and that the recognition of Evil is, in fact, crucial to the attainment of happiness." – Mark Rein-Hagen, Vampire: The Masquerade First Edition
In 1963, Hannah Arendt published Eichmann in Jerusalem: A Report on the Banality of Evil. In this work, she outlines the trial of Adolf Eichmann, and details his life through the philosopher's lens. Arendt hoped to find a monster in Eichmann, but instead, she found a boring bureaucrat focused on following the law, performing his duty, and adhering to the orders given to him. This was a man that had little to no moral quandary about his actions. What moral outrage could exist in his mind? He was following his interpretation of the Kantian principle of duty. Eichmann grossly misinterpreted this principal, but how many other people in the world grossly misinterpret the difficult writings of theologians, philosophers, and anyone that puts finger to keyboard?
Eichmann was responsible for the deaths of hundreds of thousands of people during the Holocaust.
The humanity system in Vampire is flawed. It encourages players to uphold a uniquely Judeo-Christian version of morality. Even so, it is flawed in that it isn't central to anything mechanical. Players and storytellers can ignore the humanity/path system in the game without any concern that it would be detrimental to their long-term play. How do I know? I've run hundreds of Vampire games and rarely have players wanted to explore the nuances of the system surrounding humanity, except as it pertains to them leaving the Path of Humanity and adhering to a Path of Enlightenment.
White Wolf is working on ensuring humanity, morality, and the impact of violence and harm are central to their new mechanics in Vampire 5th Edition. They need to be central. If they are not mechanically bonded to the rest of the systems in the game, then players will shuffle them to the side. Morality is challenging. Self-reflection is difficult, it often isn't fun. Challenging one's own actions requires a comfort with facing inward, and asking oneself to change, or at the very least, being willing to try and change. The Banality of Evil in the World of Darkness is the lack of desire to have this personal conversation. The story is cool, the clans are interesting, the non-player characters and the meta-plot are interesting enough that people still read the books as story books without ever having played the game. There is a darkness here that tempts people, that engages the senses, but there is also a fear of holding up the mirror to oneself.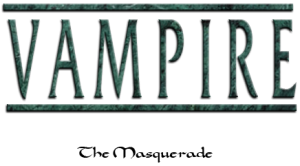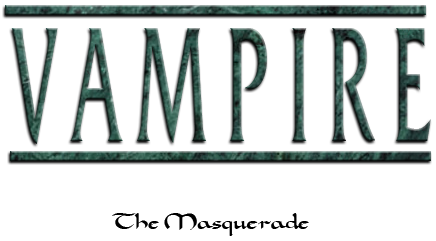 This will be the source of the next Vampire edition war. Players and storytellers that have become comfortable with being monsters in previous editions will rail against any mechanic that encourages or requires self-reflection. They have accepted the monstrous. These are the orders they have been given. Feeding is ancillary to the story, blood is simply a circle on a piece of paper, humanity isn't important. Kindred or Cainite politics are central to the night's events, challenges, and stories. Monsters and monstrous acts have become Banal. They are paperwork, they are marks on a sheet. And of course, this supposes that monstrous acts are only the behaviors of the serial killer, the predator, the abuser, which are reflected in the behavior of vampires.
Evil is rarely monstrous in our real world. Evil is insidious, it lives within us, creeping slowly to the surface. It isn't a raving beast seeking escape. It's a slow acceptance of the status quo. It's a meandering disconnection from the world around us. It's a self-absorption, it's a comfort with death, destruction, and pain. Evil doesn't require activity, often it shows itself through inactivity, through a suffusion of ennui.
The Beast, in Vampire, IS HUMANITY, in my opinion. The Beast is the active self-obsessed element of our minds, our souls, our very essence. Humanity is the monster for the Vampire. The Beast isn't evil. It is active, it is trying to destroy the body, it wants to seek oblivion. The Beast is the animal urges that humans hide under our skins, under our morality, under our religions, and our philosophies. What is evil in Vampire? It is the active actions of the Kindred to seek control over humans so that they may prey upon them. It is the banal acceptance of their plight. It is the theft of life from others without their consent. Evil to the Cainite is the internalization that they are a monster, and such monstrosity isn't noteworthy any longer. Humans can be beacons of light, good, hope, and joy. We can also be spiteful, harmful, and vicious with no purpose. We are neither born evil or good, nor tabula rasa. We a mix of nurture, nature, and a balance of good and evil.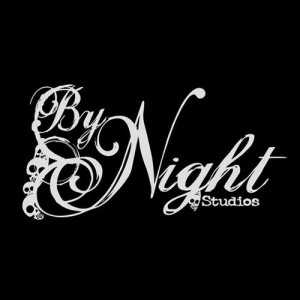 Vampires have forgone this balance. To seek goodness in Vampire is supposed to be difficult, to impossible. It requires seeking things we should strive for in our day to day lives at all turns. We must seek consent, support, and love. If a Vampire can ask for blood, and be given it willingly, they are less evil. If they can find a family to hold them close and feed them, and support them, and build them up and help them strive toward a life that helps others, they may find peace. But, immortality steals these supports from the Kindred. The vampire outlives all those who might sustain them. The ravages of time steal their hope, and acts like ghouling or the embrace only perpetuate the cycle of harm and abuse. The V5 developers are aware of this, which is why they've integrated Touchstones (elements that keep the Kindred grounded and connected to hope). The question will be, is this enough and is it interesting to players? Will they accept the necessity of introspection into their games?
If we are to portray evil, we must not allow it to become Banal. When it does, we are no longer challenging ourselves by staring into the darkness. Instead, we are accepting the darkness into our souls. We are allowing evil to become normalized, amusing, and destructive. We must be willing to ask one another, "Why are we playing this game? What does it teach us? What can we do tomorrow to shuffle off the evil that pervades us and our world? Can we fight against it? Do we have the power to face evil and condemn it when we discover its origin is us?"
I'm not sure, but we must be aware of the Banality of Evil, for without our awareness of it, A Beast We Will Become.
Full disclosure, I'm no angel here either. I've written several things about Vampire for the Storyteller's vault, and I'm not sure I've been much better.
This article was written by Joshua Heath and represents his opinions and only his opinion and may not reflect the opinion of any other contributors of this blog. He prefers he, him, and his pronouns. You can also find his work over at www.highlevelgames.ca