Welcome back! Last weeks article! This week we finally cover the all-important question of what game the group will sit down and play. For me this mainly comes down to knowing the amount of player "buy-in" that each person is willing to give for the game. This buy-in will vary between each game. Some games require more than others. Each game has the same basic types of buy-in:
What game are we going to run?
Cost of the game.
Prep time for both GM and Player
Amount of shared (or not shared) duties when playing the game
Let's break down each of these four points and see what each means in terms of buy-in.
As always I will give examples in italics with regards to my home groups.
What game are we going to play?
Let's get to the meat and potatoes of this week's topic on the Social Contract. What game will we play? This will depend on group preference. With so many genres and different styles to choose from it's easy to get lost in the sheer vastness of games currently available. In fact, let me break it down like this. Let's look at three generic genres and I will give a list under each for five types of games. The three genres we will use will be very generic but the games under each will vary, while still falling under the parent genre.
Fantasy
D&D (Pick your edition)

Houses of the Blooded
Burning Wheel
Within the Ring of Fire

Homecoming
Sci-Fi
Shadowrun
Era: The Consortium
Coriolis
Paranoia
Eclipse Phase
Horror
Wraith: The Oblivion
Kult
Sins of the Father
Call of Cthulhu
Night's Black Agents
Now I would expect most people (gamers) have heard of some, if not most of these games. However, this shows the multitude of options for games to choose from. D&D is an obvious choice and I could whip up a 5th edition character in about 10 minutes and a 2nd edition character in maybe half an hour or so (it's been awhile since I messed with 2nd edition). So that doesn't take much investment on my part to make a character. From a GM standpoint it isn't a big thing to pull together a game either. Give me about 10 minutes and I can do a one shot session for D&D no problem. In fact, if I don't want to do that, I can go onto Wizards of the Coasts' site and get one directly from them for not much money.
Now on the opposite end, I would put Burning Wheel. Burning Wheel has one of the most interesting dice mechanic and character creation processes I have personally seen, and I am a big fan. For a lot of people, it can take a bit of time to wrap their head around how the system works. A character in Burning Wheel still takes me about 2 or 3 hours if I make them all in one go. More often than not, I will sweat over details and nitpick different aspects of what I can possibly do. From a GM standpoint, most of the time for a Burning Wheel game I can only sketch out a rough plot before my players have their characters made, or burned, in Burning Wheel parlance.
Also, an important topic is type of game. This not only covers what people find enjoyable, but also covers what people might be uncomfortable with. This is a delicate subject and one that may need to be discussed in private, however, these discussions must occur.
A couple of years ago I ran a Wraith: The Oblivion game at Gen Con. The game had a caution on that the game would contain mature subject matter, as it was taking place during the days leading up to the liberation of prisoners at Auschwitz. The players were recently deceased who had to keep their remaining family members safe until the liberation. That is very heavy in terms of theme and subject matter. It's not for everyone. So please, make sure to discuss the type of game you want to play with your group.
Cost of the Game
When it comes to game cost in regards to buy-in, the real question at hand is how much will each person have to spend to play the game. Let's be honest here and now though, in reality only one person NEEDS to buy the books. However, it will often better suit the group to have multiple copies of the book for rules reference.
In fact, Victor had a wonderful write up on just this sort of topic a while ago in regards to the cost of the recent Invisible Sun Kickstarter. https://keepontheheathlands.com/2016/09/13/invisible-sun-a-study-in-the-tension-between-accessibility-in-price-and-design/
In this he excellently breaks down the cost for modern gaming. I highly encourage you to read it. I'll wait.
Okay now that you have read that, let's continue. Most books will run about 60.00 US dollars. Add into this dice… which… you can never have too many dice.
Dice normally will run about 10-12 dollars for a standard set. Copies of character sheets and pencils are honestly very small cost and negligible. So at the very minimum, if each person buys a main book and only one set of dice, they are looking at about 75 dollars' investment. Add in pencils and paper for copies and let's round-up to 80 dollars.
Overall this is not much more than a video game these days. So I don't see the need to balk at this. However, there is more to this really than just a main book and some dice. At least with regards to the buy-in aspect of a game.
Prep time for both GM and players
The time from when a game is chosen and when it starts really is the time for the GM to get their story down on paper and make notes. This honestly can only be done to a certain degree. Most games recommend (and in the case of some, require) that you do a character creation session with all the players and the GM as a group. So, prior to this it is a good idea for all involved to read up on any pertinent details. The game world (if one exists), overall game rules and especially character creation rules.
Reading up on this is no different than studying for a class. You are learning how the game is run and how the system works. Now I can hear a lot of you saying that "can't I just have this taught to me during character creation?"
Yes…you can and if your GM offers pre-made characters this may be an option to try a game out. However, when making characters for a game it is a good idea to know the rules at least as they pertain to your character.
A great example I like to give of knowing the rules as they pertain to your character is from Shadowrun. Shadowrun is a very crunchy simulationist system at its heart. As such, the different types of characters you can play use different rule sets. When running this game, I let my players know that they are responsible for knowing their character and the rules governing them. This helps speed up combat especially, and keeps the game moving overall.
So, take the time to read and learn the game. Do your homework, so to speak. Invest the time to know and understand the game system, the world, and special rules. I promise you will be happier for it in the long run. One thing I like to do is read up on character creation and mark down any questions I have for the GM during the character creation session. Simple things like this can go a long way to making the game more fun for you, the other players, and the GM.
For the GM prepping requires even more work. They have to know the system, and have to plan out how the characters are involved in this story. PC's are the main protagonists in a story, so, it is important to have the story revolve around them. This means that the GM can honestly only do so much planning and prepping prior to running a homemade game as opposed to a published scenario.
All of this means that the GM needs to sit down with the players and be an active part of character creation. Doing so allows them to flesh their story out around the players and this is essential.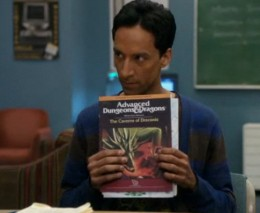 Character Creation
This is a special portion of buy-in. Different games have different levels of character creation. Some are more involved than others. The reason this is something to discuss is not every player wants to spend 4 hours poring over a character they may only play 3 or 4 times. So know what kind of time character creation can leech. Most games ask that the first real session of a game be entirely comprised of character creation. This is a great idea. It allows for the group to discuss what each other wants to play and to build off of that.
Discussion and dialogue is what this process is really about. From what race/roles each player will fill in the game, to defining parts of the game world, this process helps to make the players really feel invested in the world. Questions can be answered as well, both in terms of rules or related to character creation choices that will require GM approval.
Amount of shared (or not shared) duties when playing the game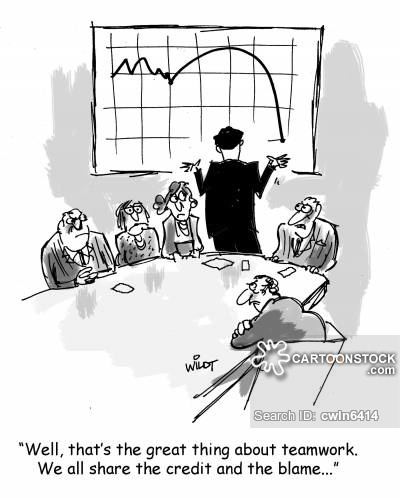 Finally, when speaking about buy-in aspects of a game, there is the discussion of how many shared or not shared duties exist when playing the game. This can take a couple of forms. The main concern is the amount of time a player will need to engage in a game each session.
Different people role-play for different reasons: to socialize, to escape from the mundane every day, to challenge themselves mentally, among many other reasons. This also can mean that not every player will be engaged during every scene of the game. Especially if their player is not in the scene, or center stage. When this happens, some players may start side conversations, pull out their phones, or use the time to take a bio break, or grab a snack. None of these are bad per se. However, different games require players to be more engaged on different levels.
From a D&D perspective this is easy, as the party usually with one another. Fostering a sense of duty to keep the party together is something that D&D does extremely well. Even when simply looking over the map and figures and trying to figure out the best way to approach the new room of the castle, players are all discussing and talking out plans. This is great.
On the other side of this is Shadowrun. Shadowrun combat can have different players in different places during a scene: from being in a physical fight, to hacking into a security system, or even doing spirit combat in the astral plane. This can take time and can (and in my experience will) will cause players to become disengaged.
Now neither D&D nor Shadowrun award XP for always being engaged. That is not a slight to the games, it's just a fact. Yes, a GM could (and I think should) award good role-playing. It doesn't normally happen, though. However, Let's look at two other games that handle XP in a different way: Burning Wheel and Within the Ring of Fire. Both of these games use votes from the group to determine XP awards.
Burning Wheel asks for different votes based on who did the most work for the session, to who had a skill that was needed at the right time. It even goes farther than that, rewarding players to play up their Beliefs and Instincts. Doing so is an integral part of the game and one the drives the story forward. This also means that players have to be more invested and engaged in the game at all times looking for and making opportunities to play up these aspects of their characters.
Within the Ring of Fire is similar as it also uses a vote system to determine who is awarded XP. Here each person is asked to select one other player (not themselves) and explain how the exemplified their character in that session. Simple. Again this means that players will be having to pay attention to each other even when they are not in the scene.
So, how we have discussed what sort of game we are all comfortable playing and how much we all want to be involved with the game from a session perspective. We can move into our next question: Who will run the game? Normally, this will be determined during this step of the process, as the one who recommends a game usually will be the one who runs it. We will look at the process to decide to run, or not run a game. We will take a deeper look into planning a game and the GM's role before, during and after a session.
As always, please comment and let me know your thoughts and let's talk about things you feel I may have missed or that you liked. Until next week, may your dice always roll true.
Scott is a true analog gamer doing everything from pen and paper RPG's to board games and everything in-between. He started out with Advanced D&D 2nd edition at the age of 10. From there he likes all genres and types, from the well known big names to smaller indie print publishers. Scott is Vice-President of The Wrecking Crew
*Note, all opinions are the opinions of their respective Authors and may not represent the opinion of the Editor or any other Author of Keep On the Heathlands.