Good news, everybody! You can, in fact, improve your role-play without having to spend precious XP.
In most gaming systems, there's an oft-ignored facet of our characters: Archetype. Sometimes it is a "prestige class",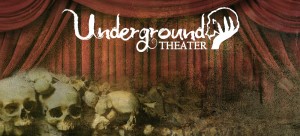 or a caste, like Exalted, but there is always a bit of something that we usually just choose for mechanical benefit. In my current LARP, the Underground Theater Vampire: the Masquerade, it allows for a willpower retest when you are in a challenge where you are pursuing your Archetype.
What exactly is an Archetype? Carl Jung identified them as universally understood symbols that are common to all cultures. All cultures understand the concept of a mother, or a hunter, or rain. It is basically a short way to describe your character in her most basic form. To paraphrase the late Sir Terry Pratchett, if you cut your character in half, what word would be written in the middle?
Archetypes span the entire length and breadth of the human experience. Some of them are good and noble and pure, and some of them are most definitely not.  Some of them are more relevant, especially if you have a Gamemaster/Dungeon Master/Storyteller that is paying attention. "Trouble Magnet" or "Curious" are simple, and pure catnip for sadistic GMs. Others, like "Architect" or "Royalty" are a bit more nebulous, but can be great fun, especially if your other primary characteristics, like clan or caste, clash slightly with the Archetype.
Instead of just choosing whatever Archetype seems to be the most mechanically beneficial, I urge everyone to start with an Archetype and build a character around it, rather than the other way round. Despite the fact that this is actually an instruction during character creation in many games, I have found that it is frequently overlooked in the mad dash of making a character.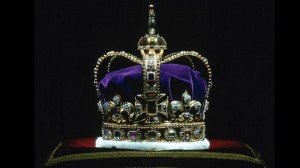 With your Archetype in mind, you can look at each situation you encounter and approach it through the lens of that perspective. For example, my Vampire character has the archetype "Royalty". She looks at things through a lens of noblesse oblige, and this has opened so many avenues of role-play for me, because she truly thinks she knows what is best for the greater good in most situations. She doesn't have the most impressive social score, and she isn't a clan that is known for their sociopolitical skills, but through diligent and immersive role-play I have gotten her to have a powerful position that, on paper, she is not really qualified for. It adds a whole level of dimension and verisimilitude – I have to dance harder and faster to keep her from being found out. It takes a challenging play and turns it up to hard mode.
This results in my very favorite kind of roleplay: the kind where mechanics are secondary to the story and the interaction between characters. In my entirely biased opinion, I think this is the best kind of roleplay, the kind that feels most real and the kind that will leave echoes throughout a campaign or chronicle. If you can learn to embrace your archetype and let it flavor your roleplay experience, it will add that extra dimension, that je ne sais quoi that can make a character truly memorable.
Watch this space for the next in my occasional series of ways to improve your RP experience without having to move dots on the sheet.
Georgia is a fervent convert to being a gamer, having come to the gaming world later than most. She is a diehard World of Warcraft player, an enthusiastic Vampire: the Masquerade LARPer, and a neophyte player of Exalted, 3rd Edition. The game that solidified her love of tabletop games was a legendary Star Wars: Saga Edition game that consumed most of her life for three years and provided an introduction to her husband. When she is not throwing dice or murdering pixels, she is often found working on her urban fantasy novel, cooking anything that does not resist being thrown into the pot, and attempting to make a living as a freelance editor. She lives in Tacoma, Washington, with her husband and feline overlords. She can be contacted through Facebook via her page, In Exquisite Detail.