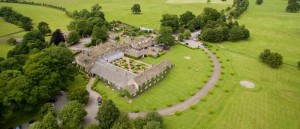 When I was asked to write for keepontheheathlands.com I first thought my old friend might not remember how acerbic my writing style could be.  I then thought I don't have an opinion or insight into gaming and its related interests that someone might find interesting.  I have, however, realized that my old friend likes my acerbic writing style and that I have been gaming for over two decades and yes, I do have a thought or two about gaming the pastime, gaming the industry, gaming as art, and gaming people.  So here I am trying to string together a series of sentences that you; the endlessly consuming hordes of internet travelers desperate for an endless flow of content; might find entertaining and perhaps a little bit illuminating.

In the name of manners and taking the first step in our newly birthed relationship I'm going to introduce myself with that most time honored of internet traditions the "Top 5 List" article.  You can get a feel for my gaming preferences, likes, and dislikes, while I can learn to read the inevitable comments both in favor and against my deeply held favorite games without weeping at my keyboard.  Seriously though; keyboards do not like being wept upon, apparently all keyboards are allergic to human tears?  Which seems ridiculous to me; it's like saying all keyboards are allergic to coffee and we all know that can't possibly be Ack!  I kn0ck3d myne cof33 O g@wD ZweXienntsszzdl…

5.  Dungeons & Dragons by Wizards of the Coast LLC has been around for ages and could pretty easily be considered the big daddy of gaming in North America if not the whole western world.  We all in one way or another have been influenced by D&D either by playing it ourselves or playing games created by those who have.  It could even be said that every game developed in the western world is a reaction to this gaming juggernaut.  While my tastes have evolved over the years there's something delightfully simple and direct about saving the princess of fancytowertown from a reliably evil villain while murdering hordes of his or her minions and never a doubt in our minds that we are the good guys.  No you nevermind about the forty year genocide we've been committing against the goblinoid races.  They're bad… it says so in the book. (Editor note, this is a topic we will address in a series of articles in the future)

4. Mutants and Masterminds by Green Ronin Publishing on the surface checks the boxes for every four color comic trope you care to name and several you
wouldn't care to name; for example the total lack of black superheroes until the late 60's. Now to distract you from the political commentary; hey look!  A fantastically flexible rules system that literally lets you build any kind of world you care to!  The M&M rules set allows for the creation of space marines, alien monsters, classic monsters, time travelers, soldiers in WW1 trench warfare, survivors of a crashed plane in a land ruled by dinosaurs and talking apes, and a host of other possibilities.  That's not to dismiss the deceitfully deep setting that Mr. Kenson and Co. have put together; a city that so easily is compared to a certain gleaming Polis of the Metro persuasion where in lives a rather strapping undocumented immigrant.  This setting can be played at its surface level of "Bamf"s and "Ka-pow"s but leaves all sorts of doors open for deeper commentary on the necessary blindness of such a "perfect" society.

3. Eclipse Phase by Posthuman Studios LLC is a game so deep, so layered, so mind-bending that the game is almost impossible to play as intended with less than an engineering degree and a working knowledge of philosophy, computer programming, and orbital dynamics. I love it.  This game creates a credible future for our solar system and illuminates all of the worst fears of technologists and futurists the world over.  We're talking next level nightmare scenarios which include neural viruses uploaded into your brain via a weird image file attachment to an email, nanotechnology that rewrites your body against your will and while you watch, and suicide bombers whose entire cellular chemistry has been altered into that of a single megaton bomb.  The subtlety and cunning necessary to survive the universe that Posthuman have put together makes the goblin race invaded fantasy city fancytowertown seem like a relaxing vacation in comparison.
Everything about this game, from the rules to the setting, forces player thinking on a level that most of us don't commonly experience.  The premise of the game puts characters immediately in the gray area between classical good and evil concepts as Firewall agents.  The measures of your success is how few people died during this or that adventure and the idea of ultimate evil is dismissed by a kaleidoscope of motivations ranging from survival to so advanced the human brain is physiologically incapable of understanding them.  Yet the corrupting influence of things like ideas and ideologies is baked directly into the rules system such that even trying to understand the motivations of some of the more powerful entities in this universe can reactively alter your brain into a sleeper agent for said entities.  The added bonus of multiple layers of reality with physical and virtual realities opens the door for any number of genres and stories to be told and that's something I can always get behind.
2. World of Darkness by White Wolf Publishing is both immensely expansive as a world and setting but tightly focused in story driven games and campaigns.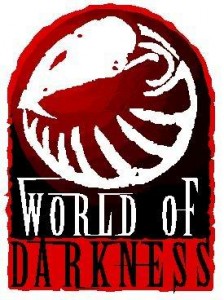 The smooth system, simple character creation, accessible ideologies of the various factions, and the classic monster flair makes for an easily approachable game to new nerd and grizzled gamer alike. The WoD has become a true rabbit hole of a universe where in there is always another secret to unlock, a deeper layer of reality to comprehend, and deeper understanding to achieve.
While at first glance this setting seems intent on a gritty "real world" setting the added layers of virtual realities in Technomancer enclaves and the endless options the spirit world provides creates a literally endless universe of possibilities for players and gamemasters alike.  In this game we are all storytellers and those stories can range from tight dramas about families and loyalty to insane adventures in the deepest realms of imagination.  Don't be afraid to look into the abyss; it has beautiful eyes.
A note before I reveal my current all-time favorite game.  The idea of a perfect table-top game is a tricky one.  As we age and experience the "reality" of our own lives our tastes, preferences, and opinions change as more and more information is compiled into these wonderful processing machines we call a brain.  Our inner lives expand as our outer lives chart a course through time so my number one game is my number one game for this current version of myself.  The version of me gaming ten years ago had different priorities and tastes while the self that will; minus random wolf attacks or a late night duel with a demonic tanker truck on a lonely highway; in ten years' time have different priorities and tastes.  There are only two things about a human life that are set in stone; birth and death.  Everything else is a result of before and a precursor to after.  I just made a really big philosophical statement in a Top 5 article.  Here's my number 1 you clever apes.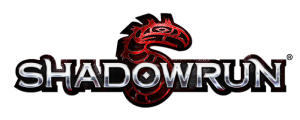 1. Shadowrun by Catalyst Game Labs stands the test of time like few others. I've watched this game grow from the angry punk ripped jeans seed of the 80's into the Chinese style suit dystopia of the 90's adolescence to the chrome and grime nanotech realism of the early 21st century young adult incarnation it currently enjoys. The mechanics are brutal and all-inclusive; there isn't anything you can't attempt with this rules set in this setting.  This has been my go-to game for close to a decade and the endlessly twisted surprises keep vibrant what could easily have gotten stale ages ago.
Every part of the world is represented in this setting from the slums of Lagos to the glittering high rises of Seattle.  The very idea of what's real is bent with virtual, spiritual, and physical worlds layering on top of each other in an ever deeper connectivity.  No other game delivers that sensation of something amazing on the horizon of time like this one.  The dazzling array of factions, nations, tribes, gangs, crews, crime families, and religious movements offer every avenue and option of story.  The clash of ideologies for the soul of humanity as our abilities outstrip our understanding has gifted us gamers with a world so rich it's like having a third piece of cheesecake with strawberries while drinking a chocolate frappe.  The giddiness of this game leaves you shaking with anticipation for what's next.  So chummer, I've dropped some wiz pay data on you shaikujin; now slot, run, and buzz.
What are your top five?  Anything good?  Comment below and let us know if I dissed your favorite game by not liking it as much as you do.  Better yet, comment below if you think I'm brilliant in my choices and you want to reinforce this list as the superior choice.  'Cause that would be awesome.
Justin has been playing, running, and designing games since he was 14.  He enjoys reading, writing, eating, and sleeping.  He also enjoys a good think but not too often as he's very heat sensitive and doesn't want his brain to boil over.