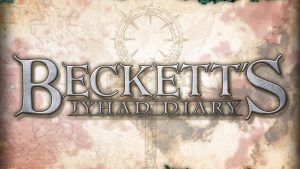 Recently we published a review of the book, Beckett's Jyhad Diary. This book takes the Vampire: The Masquerade meta-plot and updates it and looks at it through a V20 lens. From a design perspective though, it is something drastically different than most books on the market for most RPGs. This book focuses on plot and provides very little in the way of crunch or mechanics to play around with. We've seen some comments around the internet about the whys of this book. Why was it designed the way it was? Why does it present the hooks that it does? Why don't we have some character stats? (Ok, that last one is purely on me)
To help us answer those questions we spoke with Matthew Dawkins, the developer of the book, to get an idea of what drove some of the decisions behind Beckett's Jyhad Diary.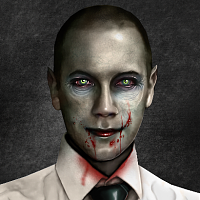 Mr. Dawkins, thank you for doing this interview. Do you mind telling our readers a little bit about your background and what brings you to your current place in the RPG industry?
Always a pleasure, Josh.
Until the start of this year I was working in the RPG industry in my spare time. My full-time role was as a trainer on a variety of subjects, and previous to that a team manager in an office. While those roles were tangential to writing and developing RPGs, what they did do was provide me with the skills to manage projects, handle people, and maintain a professional persona in whatever industry I moved to next.
It so happens that around the middle of last year I started working for Paradox Interactive on an unannounced (and sadly cancelled as of January 2018) video game while I continued working as a trainer and writer / developer of tabletop RPGs. That was relevant for me as it showed that I could organize various tasks around having a family, still get out to play, and earn a living doing what I love: working on games.
I've freelanced for Onyx Path Publishing since 2013 (and worked with other RPG and board / party games companies since that time as well, such as Chaosium, Green Ronin, Cubicle 7, Helmgast, Lark & Clam, White Wolf, etc.) but last year I was offered a full-time in-house developer role with them to start in January 2018, which I accepted.
My role is now to develop books, manage game lines, help our freelance staff, train up new developers, and troubleshoot any books caught in a development jam. I'm relatively new to this industry, but I've been roleplaying for well over a decade. It's a real joy to work in this industry as my primary form of income.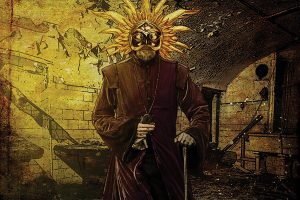 What was the main design goal of Beckett's Diary? How did you determine which elements of the vast Vampire meta-plot you were going to update? If you had one thing that you'd direct every reader to in this book what would it be?
The main design goal was to make a book that revisited, explored, and expanded the metaplot for Vampire: The Masquerade. It wasn't initially conceived as a bridge to V5 or even necessarily the capstone to V20 (bear in mind that it was planned before the new White Wolf came to be), but it nicely fit that role later in development.
We threw a lot of ideas around about the book's content, how much of it would be artifact-based, which parts of the metaplot to step over, and so on. In the end, the developers with the greatest Masquerade knowledge proposed the chapters they would like to see, and honestly, I can't think of one (until stretch goal chapters) that wasn't implemented.
If I was to direct every reader to a single chapter in this book, it would egotistically be Shadows Coalesce (driven by ego because I wrote it). It's not my favorite chapter in the book (though I love all of them, naturally), but it is one of the best for a mixture of mortal level horror (a cop investigates Kindred activity and has their life ruined), humor (Beckett browsing the book selection in a brothel), political brinkmanship (Vitel's plan of making a Libertarian-esque Kindred city), and Jyhad (Camarilla vs. Sabbat, hidden puppet masters, and so on).
Can you tell us a little more about The Drowned Legacies? These are a group of Vampires(maybe) from S. America who offer compelling potential for deeper exploration. What drove you (or others in the process) to create them and will we see more of them in the future?
I'm a big fan of the Caine mythos being just one of many origin stories for vampires. It just so happens that with the rise of Abrahamic faiths, the Caine legend took hold and never let go, rising to the prominence it now has. I'm also a big fan of Kindred of the Ebony Kingdom, the Ashirra, and the idea put forth that there may be more creatures out there that don't want to be found. This is a World of Darkness, after all. If a South and Central American strain of vampires exists and are in small enough numbers, why would anyone know, or be believed when they tell their coterie or pack?
In World of Darkness 2nd Edition, I believe there's a throwaway line about unidentified lineages in South America. There are also several Methuselahs and elders introduced in other books, lacking a clear bloodline or being placed into a clan due to Discipline use, when the likelihood of a Gangrel (for instance) crossing the Atlantic or Pacific prior to the second millennium C.E. was incredibly slim.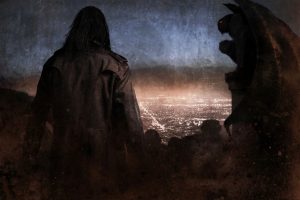 So I spoke with some of my friends and former colleagues of Central and South American heritage, many of whom live there to this day, about their own myths, ghost stories, legends, and campfire tales. What do they have that could resemble a vampire elsewhere in the world? South America is hardly cut off from the world, of course. I wanted to avoid exoticism, and instead go for the reality. Just as the major clans of Masquerade reflect our common vampire myths (the mind-controllers, the beasts, the seducers, the monsters, etc.) I wanted authenticity, but from a South and Central American perspective.
So that's how we ended up with the Lostundo, Cipactli, Unhudo, Titlacauan, Kalku, and Karai Pyhare. The Cipactli and Titlacauan are the easiest to trace back to well-known Aztec religion and myth (along with that of their cultural predecessors), the Karai Pyhare are connected to the Guaraní myths surrounding the Pombéro, the Kalku originate in Mapuche culture and legend, while the Unhudo and Lostundo are more colloquial, but with a bit of research I'm sure you could find stories relating to them online or in history books.
Now, just because the Drowned Legacies exist, does not mean they suddenly overpower the clans we know and love and "take back America." Their culture and personal motivations are by no means homogenous. Most of the Drowned Legacies willingly threw their mortal herds under the bus and clamped on to the settlers from Spain, Portugal, and elsewhere. These creatures are parasites, and parasites go for the greatest source of blood. As their forebears died out, they simply clung to the newcomers, adapting with the sudden spread of Catholicism, hiding from the main clans or masquerading as them, until they found it appropriate to make themselves known. Their Cultura is not one of pride but survival. They don't need to take thrones to feel powerful. Now, with the Beckoning calling Cainites east, South America may become theirs simply due to absence of powerful Kindred elders.
So what is in store for the Drowned Legacies? We will have to see how they're received by the fans, and whether they make even a fleeting appearance in V5. I hope they do, because I could see some excellent tales being told involving these creatures.
Throughout this book you've done a good job of collecting characters from the entire breadth and width of Vampire: The Masquerade media. I don't remember seeing any references to Kindred: The Embraced though. Did I miss that? Or were you not allowed to touch on that property?
That's a funny thing, because we scoured everywhere for little hooks, nods, and obscure references, but I don't remember us once mentioning Kindred: The Embraced. We all know of it of course, but honestly, if someone put a reference in it wasn't under my direction and it passed me by. I quite like that though. I've re-read the book and found references I missed the first time. I'm sure I'll find that again when I read it in another couple of months.
This concept of the cyclical Gehenna is one of the core plots that ties this book together. On the surface, quickly, this is the idea that vampire power rises and falls, and that the view the Kindred have about Generation is one of many cycles which vampires (as a whole) have experienced. This appears to do two things; it allows the main conceit of Vampire to continue past 'the inevitable end' which was a concern in the original run of the game and it allows for more depth in extending the VtM mythos outside of the Judeo-Christian model on which the game was initially based. Of course, all of that is my pontification on the concept. What was your design philosophy behind cyclical Gehenna?
You've pretty much hit the nail on the head. Gehenna should still have bite though, which is why we allude to great sacrifice being required in order to stave it off. It's still an end of the world scenario that brings changes whenever it occurs, but if Cainites play (or resist) the Jyhad and make whatever sacrifice is required (and it gets bigger every time Gehenna rolls around), they may give themselves another couple of centuries. It's a little like global warming or the coming ice age. We know it'll kill us all one day, but if we work together as a species, we may be able to stop it.
Funnily enough, I imagine there's more chance of the Kindred working together to stop Gehenna than humans putting aside differences to heal the world, make it a better a place, for you and for…(etc.)
Michael Jackson is not a vampire.
Can you comment on how BJD might impact V5, are there certain things we might see more of in the future?
Without spoiling too much (and because I'm under NDA) I was asked as part of my writing job on V5 to propose plot threads from Beckett's Jyhad Diary that could have an impact on V5. There are definitely some elements introduced in this book that will be furthered in V5. There are also some elements that will be left as they are.
I think one of the best things about BJD is that at the end of each chapter, you have a bunch of "what if?" plot hooks that could take a chronicle in any number of directions. We're picking up some of those and running with them. The ones we're leaving untouched won't ruin anyone's chronicle if you decide to pursue them with your group. There should still be room for whatever metaplot threads you decide to follow.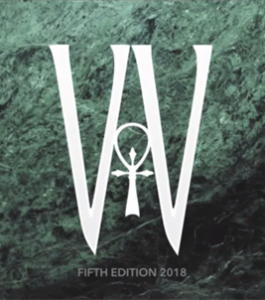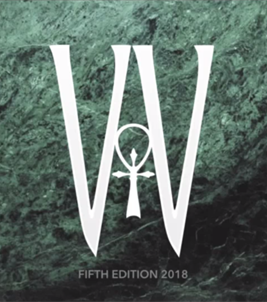 I enjoyed the book immensely, but I have one frustration I've voiced- I hope politely. Why don't we have character statistic or at least references to where we might be able to find such things for the characters presented in these books?
A boring answer, sadly, but the main reason is page count, and having to weigh up whether we write more setting content or spend words on stat blocks. I would certainly like to see a Children of the Night book for V20 (maybe someone could make it for the Storytellers Vault) that stats up characters from Beckett's Jyhad Diary. Of course, another way to maybe get something like this made is rally your fans and get them to email Onyx Path and / or White Wolf to express a desire for such a book. We do listen to what people want, and if there's a market for it, we will consider pursuing it.
White Wolf has talked about expanding the World of Darkness to a truly global perspective, and having people 'write what they know.' This blog and our projects focus on inclusivity. How do you try and create a more inclusive gaming society in your work and actions?
To use the Drowned Legacies as an example, I consult experts on the respective subject matter, whether by dint of their profession or cultural heritage. I hire a diverse mix of writers for my books, across a range of spectrums. Frankly, RPGs read better (to me) when they have a diverse cast of authors. If I want someone to write for the experience of being pregnant, I will try to hire someone who's had a child. If I want someone to write about suffering racial prejudice, I'll aim to get someone on board who has lived that life.
I think it's fair to say I do not tolerate intolerance. I'm by no means the loudest activist, but at my home and club level, if I even gain an inkling that someone is being abused for their ethnicity, their gender, or whatever, the abuser is educated. If they will not listen, they no longer play with us. Once upon a time, some segments of our hobby had this idea that "it's better to have these people in the hobby and tolerate their bigotry than kick them out and have fewer people playing." I disagree with that view, and our industry seems to feel the same way. No gaming is better than bad gaming, and no bigots is better than some bigots.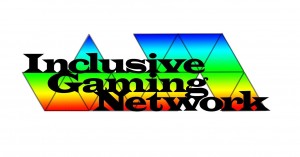 In terms of playing my games, my city thankfully has a number of roleplaying venues. I've always encouraged people from all walks of life to join in and play games. In a sense, games are one of those great levelers of society. Everyone abides by the rules to get the best game, every player at the table is equal (even when the characters are not), and everyone is there to have a good time. When you pitch it like that, it cuts away a lot of apprehension surrounding white males dominating our hobby. Every year, I see more and more diverse crowds at our conventions, and that's just fantastic.
Please join us in thanking Mr. Dawkins for his time and for answering these questions for us. He is currently developing They Came From Beneath The Sea for Onyx Path Publishing. He is also a lead writer for Vampire: The Masquerade 5th Edition, and has dozens for products he's developed or wrote for OPP. If you are interested in reading more of his work you can find it here.