First, thank you to Chris for offering to do this interview many months ago when I first approached him. I wanted to understand more about what got someone to start a group on Facebook, and in particular why these games. I finally cleared my plate and sent him these questions.
Tell us a little bit about yourself. How did you get into role-playing games?
I'm 39 years old, a husband and a father of three. Some of my hobbies other than RPGs are Brazilian Jujitsu, Mixed Martial Arts and reading book. I'm like ¾ knuckle dragger lol.
I actually got into RPGs in 1999 when I was in the US ARMY. I was on this detail where you have to spend 5 days, 15 hours each, walking through the desert picking up trash. A guy who was also on the detail started talking to me and I mentioned I was a fan of Anne Rice. He told me about Dark Ages: Vampire and a few weeks later he started running a game. We ended up getting deployed to Bosnia a few months later and right before we left I was at a bookstore and saw the Vampire: The Masquerade book.
I ended up picking it up and ran a game in Bosnia that was a straight up katana, trench coats, and Uzis for everyone type game. During all that though I was buying books online and having them shipped and I read one book that changed my perspective of Vampire: The Masquerade forever, Ghouls: Fatal Addiction.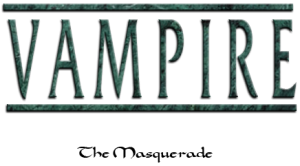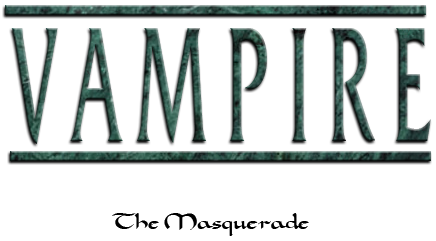 After Bosnia I was stationed at another base and decided to run a grown up Vampire game, and ran Twin Cities by Night the first time. I soon though found myself taking on too many players and was starting to feel the dreaded burnout. Then one day I realized my 40 plus collection of books had been stolen. I was relived and never played a RPG again until 15 years later.
Fast forward to the spring of 2016 and I am cutting weight for a Brazilian Jujitsu and I am miserable. For those of you who don't know, it's pretty much eating like a rabbit and trying to ride the border between malnourished and lean for maximum weight/strength effect when competing. For some reason Vampire popped into my head and I ordered the horrible Vampire: Clan Novel Anthology there and ended up deciding I wanted to run Twin Cities by Night again and the rest is history. In summary, I am a RPG poser.
You run a few games on YouTube, and they are good. Tell us about why you decided to stream your games. What were you thinking there?
Why, thank you man, that honestly means a lot! At first I was just uploading it to YouTube so that the players and I had somewhere to rewatch our sessions, but eventually I really wanted to see if I could get some feedback, negative or positive, that could help me be a better storyteller. So, for the lack of a better term, I said F-it and started posting them on Reddit, Facebook, and the Onyx Path forums.
To be honest though, now it's to the point here I want to share my stories, and if someone enjoys them that's awesome, if someone has some constructive feedback that's even more awesome, and if someone says no thank you and passes I can dig that. As I said earlier I have a knuckle dragger side to me, and before I was able to balance that out with working at getting my Master's Degree but once I was done with school in 2016 I realized RPGing and the YouTube channel filled that hole. It is a healthy creative outlet and a blast to do it with some pals.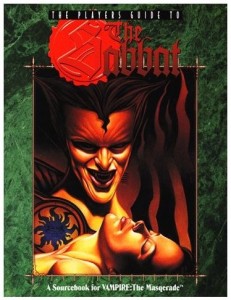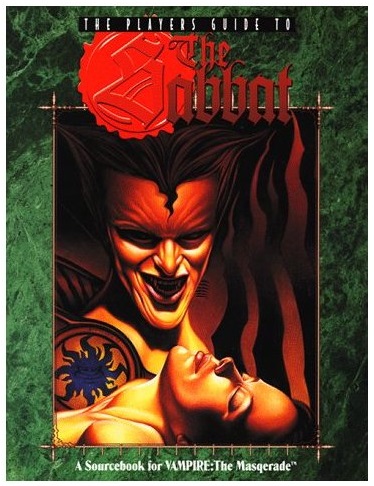 Ok, we know why you are playing RPGs, we know why you are streaming games, but tell us a little bit about why you decided to create a Facebook fan page.
Man, I love that Facebook page, seriously, it has a special place in my heart. As a content creator myself I have experienced firsthand how damn hard it is to get your stuff noticed. In forums and Facebook pages it is very easy for media to get drowned out by posts asking what Thaumaturgy Lure of Flames 7 and what dual bladed katanas could do against Caine (I jest, I jest…..kind of). So I started a Reddit post in the WhiteWolfRPG forum, but found that was so damn hard to do. I mean I was literally scouring the web and posting stuff I found.
I felt like a dang collector. So one day I shot Slavek, a player in games on our channel and the one poor soul who has to hear all my ideas and give me honest feedback, and tell him my idea for a Facebook group that would be like the Netflix for White Wolf RPGs. He said he was down to try it. At first I was sharing stuff I found on YouTube and other sites, but eventually my thick head thought "Why not invite these people to share themselves". The rest, good sir, is history, and matter of fact you were one of the people I asked.
Do you find the group hard to manage? What are the good parts, and the bad parts?
Actually the group is rather easy to manage. It now seems to have a lot of content creators who share stuff and I am still scouring YouTube and inviting creators. The good part is to see how much content there is and seeing people connect with an audience and vice versa. Shit man, I see some big names in the scene are members of our group and are liking stuff posted. That's rad! Bad parts, there aren't really any but the one thing is when people don't read the rules and get angry when I tell them the group is for sharing and viewing media.
Where do you see your group going?
I honestly don't know, but I would say I am still surprised it is growing constantly. Who knows, but I am sure very awesome places! Positive thoughts!

Thanks again Chris for answering these questions for us. I really appreciate it, and I'm sure our readers appreciated it too.