"
What's Wrong With Horror?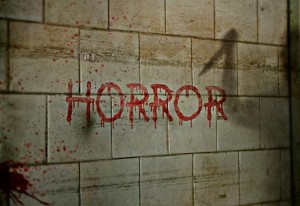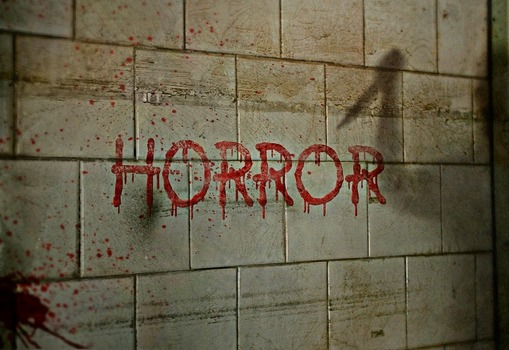 Dark horror games often have tropes, concepts, and downright terrible elements that make them rife for abuse by the wrong people. At the same time, games that are willing to address and be open about addressing injustices in our world, through the horror lens, often have created the most inclusive communities in our hobby. These two elements coexist uncomfortably in the same space.
Horror makes us uncomfortable, and that can be an amazing tool to help wake us to systemic problems in society. The recent movie Get Out is a great example of this. This movie is about the visceral fear that many Black members of American society experience in all-white spaces. Some may wish to dismiss that fear, but that will not eliminate it. This method of entertainment allows us to to understand experiences in a way that simply telling may not effectively communicate. Horror games allow us a similar window. For the time in-game, you are living the experience of your character and this can be eye-opening. It can teach through immersive simulation.
Investment
Years ago, Piers Anthony wrote a book called Killobyte, which has a segment that occurs in a digital recreation of Beirut. At the time of writing, Beirut was in the middle of a 15 year civil war which ripped apart society. The characters in the book are stuck in various VR simulations of different worlds. One of them is this digital recreation of Beirut. The players of this game have become invested in their various roles in their simulation. They empathize strongly with the real struggles of the people they are portraying, and even some that empathy bleeds over into the real world.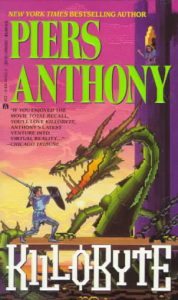 RPGs may not be Virtual Reality worlds, but they are shared imaginative experiences that allow us to empathize and experience the lives of others. We can experience bleed, having actual emotional and intellectual reactions from our experiences in-character impact us out-of-character. The danger inherent are those players and game masters who use this capacity to abuse, harass, or ignore the real experiences of those they are gaming with. Or, to perpetuate behavior that negatively impacts members of various communities in and out of game spaces.
My Table
We often hear, "it's my table, don't tell me what is ok or not ok at my table." Which, on the surface, is a fair argument. However, if you have 5-6 players and a GM who play to stereotypes, your behavior around that table becomes normalized. If you allow for players to portray stereotypes, they will begin to reinforce those stereotypes in their mind. If you encourage your players to dig deeper and understand the people they are representing, they will either begin to recognize their common connection, or choose not to portray that character's background because they recognize they are missing some shared experience to connect over. Both appear to be valid learning experiences. Stereotypes and prejudice can be elements of game worlds, but we must endeavor to recognize when we are using them. We must also be able to recognize when they are harming people at or outside of our tables.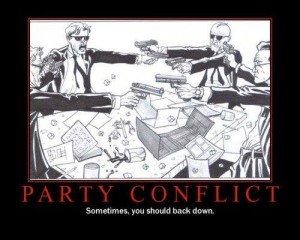 Horror games often include violence, abuse, harassment, stereotypes, racism, sexism, body dysmorphia, and many other elements. These elements are present because they are things that scare us as humans. Some people are more impacted by these things than others. Some of these players will enjoy other elements of these games, but will ask not to focus on things that remind them of experiences that were traumatic for them in real life. We need to listen to our players, talk to them, and encourage an open dialogue about what game elements are appropriate for the entire table to investigate.
Some Still Don't Care
There are some people that will refuse to care about moderating these concerns. They will run scenes with sexual assault without care. They will ignore the triggers of their players and will act abusively if called out on their behavior. If you are reading this article then I'm hoping you are not this type of person, but if you are, let's talk real quick. By acting like this, you are not being cool, edgy, or artistic. You are making it harder to convince people that horror games are a powerful, beneficial, and fun experience.
There is a fine line between pushing boundaries and negatively impacting people. Talking to your players will help you to modulate that. If you don't care, then don't be surprised when people stop playing your games. Don't be surprised when people that care about player investment and consent disagree with you online and work to limit your involvement in our communities.
It is possible to play horror games and care about consent, investment, and player care. Really. It is possible to 'tell the story you want to tell' and do these things. It is possible to scare your players, to make them question what it means to be a monster or human, and to care about your players. It is possible to have your player's characters breakdown, cry, experience loss, it is possible to have bleed during these events, and it is possible to care about your player's needs at the same time. I would argue, that is is possible to invest even more of oneself, if you know that your thoughts, expectations, and triggers were taken into account during the creation process of the game.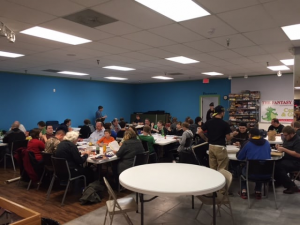 Moving Forward
It is also possible to fail at doing so, and not lose your players in the future by acknowledging your missteps. During play, elements may come up that you couldn't account for. Nothing will hurt your game if you stop, talk through what happened, and move forward. If there were a single underlying piece of advice to offer any gaming group? Talk, talk a lot, if something seems off, wrong, or even perfectly right, talk about it. You should talk about the good, the bad, the ugly, and then work together to get more of the good.
Don't be afraid to write horror games, run horror games, or play in horror games. The issue isn't horror.
Here are is a short list of horror type games I'd recommend checking out. There are dozens more, some that are better than others.
World of Darkness
Several from Savage Worlds
Josh is the administrator of the Inclusive Gaming Network, and the owner of this site. 
*Note, all opinions are the opinions of their respective Authors and may not represent the opinion of the Editor or any other Author of Keep On the Heathlands