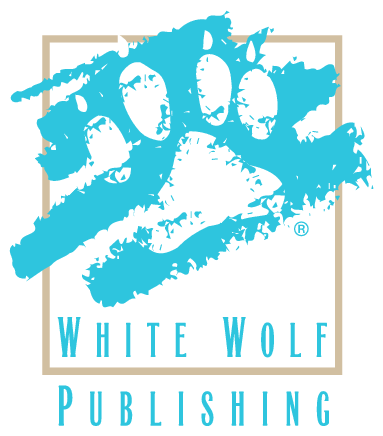 The staff at White Wolf were willing to do an interview with the staff of columnists here at Keep On The Heathlands. Some of the following questions reference discussions had at The 25th Anniversary Grand Masquerade event in New Orleans over the Labor Day Weekend. Videos to the Keynote and the Q&A are now available to give context for anyone reading this interview. We want to thank White Wolf for taking the time to do this interview. Our staff are huge fans of the World of Darkness and other games created by White Wolf over the years. 
We've seen a lot of commentary regarding the White Wolf Keynote at The Grand Masquerade – specifically around the statements made regarding the content presented within the World of Darkness and the call for games and communities to not censor various topics with a broad brush. Would you be willing to share exactly what was said, as well as the follow-up statements that were made during the beginning of the Q&A session at The Grand Masquerade?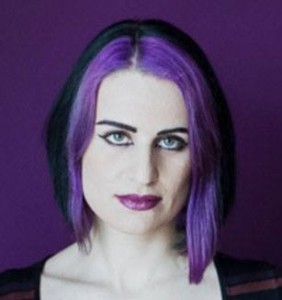 Dhaunae De Vir (Manager of Availability – Business Development): Of course. We have just released the full-length video for the keynote and the Q&A at The Grand Masquerade. Additionally, I would like to reiterate once more that no clubs were targeted at the keynote, that we do not intend to meddle in fan clubs management, and that we fully support the idea that game spaces should be safe for everyone.
With the One World of Darkness, it seems like cross genre play will be integrated from the beginning. How do you anticipate having this work?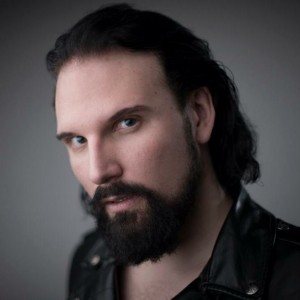 Martin Ericsson (Lead Storyteller and Brand Architect): We're imagining a world where the shadows are shrinking. The awakened monsters have always brushed shoulders, but the vastly different art direction and surface tonality (not to mention the slightly messy rules) of the different game lines have made crossovers run a risk of being a bit campy. This time we try to place them all in our own world, in dangerous and fascinating places where their rising conflicts makes WoD's mysteries, political themes and menacing horror come to the forefront. For example, we are developing Werewolf in close parallel to Vampire, hoping to make the most of the tension between the cold corporate predation of the Camarilla elite and the just but oh-so uncontrollable just war of the Garou Nation. The games will be perfectly standalone, but still manage to link up in specific ways. We're not imagining a game made for multi-creature parties, rather set them up as perfect antagonists and philosophical counterpoints, as well as rivals for the fate of humanity in desperate times.
What, if any, less explored books, supplements, or ideas from the original game lines are you planning to bring back or explore deeper in the One World of Darkness?
Martin: There are many early books that deserve to be updated to contemporary times and get hooked into the development of the metaplot, a lot of great but underused ideas that popped up in fiction anthologies have also caught my eye. To name some personal impulses: "Shoah: Charnel Houses of Europe" and "Gypsies" (Should be called something like "Opre Roma!") could use new editions in our age, as the horrors of the fear of the Other is again on the rise in Europe. I read a lot about the Ashirra and Middle Eastern WoD for obvious reasons. I think a lot of greatness is found in books like "Love Beyond Death" and "Ghouls – Fatal Addiction" and you'll probably see us inspired by stories where the supernatural meets the mortal world a lot more. Also, Dark Ages of all kinds! Holy shit, there's a lot of treasures there. I also love the first and second edition of Mummy…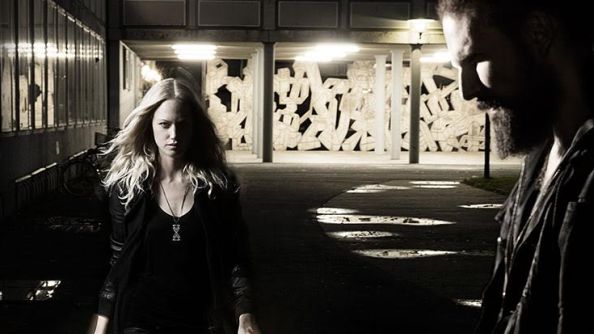 White Wolf has talked about increasing and supporting diversity of thought, and identity, at the same time, you are not shying away from using role-playing to explore the darkness in the One World of Darkness. Can you tell us how you are planning to address both of these?

Dhaunae: We are going to give voice to groups that did not have a voice before. This means some topics might be revisited from a different point of view, and some new topics that were never considered before that are relevant to these new voices will be brought up. I personally think it will be thought-provoking to see what darkness means for these new voices, and what dark topics they consider interesting and appropriate to talk about. It might be something that we never thought about before, it might be an eye-opener, and it might even be helpful to understand other human beings better by walking on someone else's shoes.
At the same time, when exploring dark topics, everyone should be free to choose what experiences and what level of intensity they want to be exposed to and participate in. If some topics are not interesting or if the subject matter is too harsh, there should always be the possibility to opt-out. I want to clarify when I say "too harsh", I don't necessarily mean rape. We are role-players, and our imagination is vast and ever-growing.
Martin: Write about what you know! We will continue to represent all ethnicities and the legends of the whole world as basis for our creatures and we will make sure to do it with less rose-tinted goggles and prejudice than maybe done before and really do our best to have people with relevant experiences writing about it.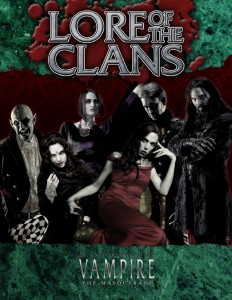 Martin mentioned at Grand Masquerade that he sees the World of Darkness in a similar light to important literature. This may tie into the previous question as well, how do you see the World of Darkness having a literature like impact on players, storytellers, and other consumers of WoD related media?

Martin: WoD has always dealt with the most difficult questions in life, from the unflinching exploration of addiction, loss of self-control, transgressive and inhuman morality in Vampire, the price of violent activism and the lure of heroic fascism in Werewolf, lost vulnerable souls on the brink in Changeling, dealing with our fear of death in Wraith as well as constantly challenging and smartly transgressive expressions of sex, love, death, toxic relationships, depression, class and gender inequalities, monsters as metaphors for personal insecurities, exploration of insanity and all the other worthy themes of great culture. Personally, I think these issues were handled best in early supplements, but the desire to mean something to players and readers, with loaded themes and moods is a core part of the setting. We want WoD to be the thinking person's fictional universe, where the questions "what is this is real" and "what important questions can we ask" constantly guide us. With an eye to social justice issues we shine a light in the darkest places and assume monstrous perspectives on the real world to learn more about it and ourselves. In practice it also means working with excellent writers and be obsessive about artistic quality.
The Science Fiction & Fantasy Writers of America organization recently changed their membership rules to include game writers. As this gap between game writers and speculative fiction writers shrinks (around the world), what value do you see in integrating game writing into the broader writing/publishing industry?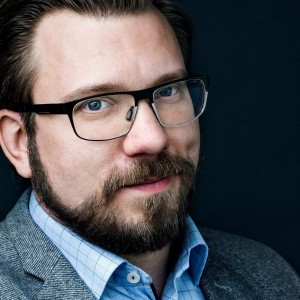 Tobias (CEO White Wolf): Isn't it about time that cultures around larps, RPGs and similar forms of entertainment finally get the credit they deserve? Look at the impact World of Darkness had on the modern vampire and werewolf myth today established in numerous film, television and other forms of entertainment. This is serious work by great authors and we do appreciate and applaud the recognition of it.
White Wolf has talked about moving the emphasis of the World of Darkness to Europe, the Middle East, and Asia due to the previous focus being in North America. Has there been any discussion about what process you'll use to determine who to provide a license to write content for other underrepresented parts of the world, such as Central and South America, or Australia?
Tobias: About moving the emphasis, there is an unfortunate misunderstanding there, so I am very happy to elaborate and clarify that. What we have said is that we will now include stories and perspectives from the rest of the world, which means adding more but definitely does not mean to lessen then number or importance of products or stories taking place in North America. We are not slicing the pie differently, we are making a new much bigger pie. At The Grand Masquerade we announced that our distributor in South Korea have written a Seoul By Night book* which they will publish, and I think that is a great example of how to create content that is relevant to the specific audiences. Have people who knows about the actual place and cultures to write about it.
We are constantly searching for and being approached by talented people from all over the world who want to do amazing things with our IPs including Russia, the Middle East, and Africa to the places you mention in your question. We are working actively to increase our number of content creators all over the world as well as keeping the strong core markets filled with new, relevant and exciting content.
*Random Editor Burst of Excitement: THIS SOUNDS AMAZING!
The World of Darkness setting was brought to video games with mixed results. Do you have any ideas on how to successfully bring the WoD setting to this medium, and what sort of games are you considering developing?
Tobias: Bloodlines from Activision is still played and patched 12 years after its release, which I think is pretty amazing. Personally, I have spent well over 20 years in the computer games industry so what I bring to the table is the network and profound understanding of that industry. By presenting the IP and our vision for World of Darkness at various game industry trade shows and events around the world, in addition to travelling and visiting game developers and publishers, we have already received  unbelievably positive and enthusiastic responses.
Our goal is to find computer game developers and publishers who can do fantastic games for various genres and platforms. Our goal in the next few years is to eventually release games on a yearly basis. I see no limit to what kind of games might be produced, the World of Darkness lends itself too many genres and cross promotional opportunities. For example, at The Grand Masquerade one of our partners EarPlay showcased a voice controlled choose-your-own-adventure game based on the Orpheus property. Isn't that cool?
How can we, as fans, support and encourage White Wolf moving forward?

Dhaunae: We share a common goal, we can work together, and I think that is beautiful. I am a long-time World of Darkness fan myself, and I know what it feels like not to know what White Wolf's next move will be. If it will be something that I will applaud, or if it will be something that will hurt me. So I would say trust is crucial here. We would ask you to trust that we at White Wolf really want the best for World of Darkness and its fans. We might make mistakes down the road, because we are human, but we are working like crazy and very enthusiastically to take World of Darkness to the place it very much deserves. In order for trust to happen, good communication is essential, so please feel free to contact us: write us e-mails, talk to us at events… We do want to know what you think.
In some rare occasions, the path forward to get to this fantastic place with
World of Darkness might not seem logical from the outside, and we might not be in a position to disclose all the information just yet. We hope that, by then, we will have gained your trust.
Other than that, keep doing what you are doing. We trust you and think you are also doing your best to make World of Darkness a great hobby.
Martin: Let your black flag fly. With so many exciting things around the corner, this is a good time to talk to people
about why we need a smart and grown-up horror universe as a part of the geek-cultural landscape next to lighter adventure-style fare like Star Wars and Marvel. Come meet us at cons, run that game you've been thinking about for years and send us the very best thing you've written, drawn, etched, carved or sung about the dark world. Army of the Abandoned; the time has come to rise! Blood and Souls!
Considering the joint statement from US based LARP fan groups, would you like to address how you will be working with those groups on the issue of player safety? 
Tobias: Player safety is naturally absolute key to any business, no one should have to feel unsafe at an events. We don't organize events ourselves but in our contracts we do our best to set the level for what we consider is required by our partners in terms of quality.  But contracts aside, we always talk with our partners about how they can ensure the best possible experience at their events.
What we did our best to message at The Grand Masquerade was that even though our world is dark and mirrors all kinds of really heavy topics it is important that when larping or participating in any our products, that people do it on the level they think is ok and safe for them. We are also absolutely behind the fan groups playing our games in a way that fits their individual preferences. I mean, how could you possibly have it any other way?
We do our very best to work closely with our event licensees, and we will as originally planned from the start eleven months ago get into the nitty gritty with our fan clubs very soon. We had great initial meetings with the fan clubs at The Grand Masquerade and look forward to working with them in the future as we now have the resources available to focus on that.
But in specific as to what we can do, I think the best use of White Wolf as a licensor (except setting a clear level in our contracts as to what is acceptable and what is not) is as a coordinator between the different LARP licensees and the fan clubs to make sure they share their experiences and best practices regarding safety and consent and all other aspects of participatory entertainment. In the end it is them who deal with the players on a daily basis, and it's our responsibility is to support them as much as possible and to help make what they do easier. The goal is to have the best possible and enjoyable events set in the World of Darkness.
Final Editor Comments
We believe White Wolf takes a positive stance here. They are dedicated to shining a reflective light on our reality to ensure that we recognize the darkness in our own lives and create methods to change or eliminate that darkness. Safety of players is supported, at the same time as encouraging a deep investigation into human behavior, identity, and action that is as beneficial as great literature. Please reach out to us or White Wolf if you have any questions or concerns.