Guest Post from Tara Clapper of The Geek Initiative and Mythbuilders
Few professionals emerge from high school, trade school, or college with the badassery required to act fully confident in their respective field. In any job, you grow as you learn – but you can enhance your confidence and other work-related skills through the magic of LARPing.
Here's a look at how it's worked out for me.
LARP Kindled My Interest in Marketing
Following college, I got my professional start in publishing – which was an uncertain field due to its not-so-smooth transition from print to digital. Moonlighting as a freelance writer, I also learned about SEO (search engine optimized) writing and its constant state of evolution.
What tied it together was the opportunity to be a marketer for a LARP. The duct tape budget was mandatory; the marketing budget was meager (and by that I mean $0). I bartered talent and content for tables at conventions and even recruited LARPers on Freecycle.
Most other games didn't have someone who knew how to seed a new blog and dominate keyword opportunities, but like a veritable marketing badass, I made it happen and began my official journey into a marketing career.
LARP Got Me Hired Four Times

What differentiates me from almost every other job candidate? I'm an avid LARPer, and I'm not afraid to talk about it during my job interviews. In digital marketing and publishing, the right kind of creativity really helps me distinguish myself.
Additionally, my knowledge and enthusiasm about LARP shows that I'm able to speak clearly about what I do. Four prospective employers felt that their team needed my passion – and every time I described LARP and what I learned from it, I got hired.
LARP shows several desirable traits to employers:
Improvisational ability: I'm able to think on my feet
Ongoing desire to learn: I take lessons from LARP and apply them to real life
Continual creativity: LARP's a vehicle for creative thinking
Problem-solving skills: As my character, I often have to overcome challenges, and I take pleasure in doing so
Team player: Collaboration is the name of the game in LARP, as it's a necessity for the media's format as well as character development and progression
LARP also serves as a backup for those pesky interview questions. "Can you remember a time when you handled an emergency?" Not in real life, but one time I totally helped a pregnant dwarf get to the midwife on time.
LARP Makes Me a Badass Leader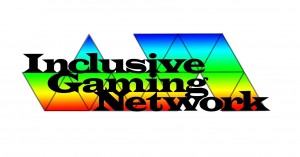 Minerva had only a moment to think about the years of preparation under the guidance of her mentor. Presently, she was a mage enrolled in her second year of wizard college. Refusing to hand over the coveted letter, she defied her professor openly before the entire class. In that moment – in doing what was right even though it was against the rules – she knew that the decision to pursue law enforcement was right. This wasn't only justice, it was leadership.
…And I took that experience to work with me.
This is the narrative of my most immersive and impactful LARP experience to date. As a woman in marketing who often interfaces with people in the tech industry, leadership and confidence are essential – and not always easy to maintain. Through LARP experiences like the one described above, I deliberately practice embodying confident and decisive actions.
This allows me to speak up and lead confidently, whether I'm working with a team of writers or leading a client through the buying process.
Success in this endeavor comes through repetition. That's how to make a good habit stick.
LARP Makes Me a Badass Marketer
I'm a more effective marketer thanks to LARPing. In marketing, telling a brand's story and appealing to prospective customers through genuine passion for your work is all the rage. (And for all those people who said an English degree wouldn't help my career: you were wrong.)
LARP is all about collaborative storytelling, a skill I constantly practice at work and on game. This also means I'm used to reacting to what others give me to work with, and I'm not going to stick to the conventional beginning-middle-end format with every story. LARP helps me help brands stand out.
LARP Makes Me a Badass Colleague
In addition to the collaborative nature of LARPs, these games have helped me focus my passion for advocacy. Often in LARPs, I'll have to take a stand on a position and convince others of its value. Through my career, I've used these skills to advocate for team members, customers, and even fair wages.
Forget Toastmasters: I LARP
Public speaking is an important skill in every field. Like most writers, I'm far more confident in crafting written words than delivering speeches, but public speaking is also a necessity for many marketers. Whether I'm on a podcast, webinar, or speaking live at an event, I lean on my LARP experience to engage the audience effectively.
Specifically, I grew more confident in public speaking by portraying a bard in a monthly fantasy campaign LARP over the course of five years. The bard began as a passive fairy princess and retired as a respected and battle-ready political leader.
Remember that time the inn got attacked in the middle of the bard's song? That taught me how to deal with the unexpected when there was a technical glitch in my webinar presentation.
I still have a long way to go when it comes to nasty glitches and surprises, and work life doesn't always go as planned. But thanks to LARP, I'm able to handle it like a badass.
Tara M. Clapper is Managing Editor at Mythbuilders, a game designer, a fan of Marvel's Thor, and a forever LARPer. She is the founder and senior editor of The Geek Initiative, an online community focused on women in geek culture.