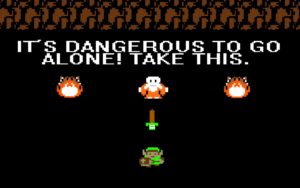 Welcome back!
It's been a while since we've updated this page. You can find more of our work happening at www.highlevelgames.ca.
Keep on the Heathlands is now officially a part of High Level Games and we recommend you check the site out for great content from great people.
Over the years Keep on the Heathlands has done media with and for several groups and the other day we got the notification that a mental health focused module was being released by Take This.org on the DMs Guild.
From the Press Release
"This new charity D&D adventure module was created in collaboration between Dr. Raffael Boccamazzo, Clinical Director for Take This; Bill Benham, associate producer for Wizards of the Coast; and Hannah Rose, best-selling author of such Dungeon Master Guild material as the College of the Opera and Cartographer subclasses. In "Gardens of Fog," a dear friend lies stricken, a prisoner in their own mind. The locals are baffled, unable to provide aid, and without your intervention, your companion is surely lost. Steel yourself, enter the realm of the mind, and face the struggles within. This D&D module contains a complete adventure, monster encounters, information on how to take on anxiety and depression in the real world, and a new character subclass inspired by Take This' mascot: the psychomancer! It's dangerous to go alone, so grab your party and face these challenges together! Win or lose, Wizards of the Coast and Take This strive to aid gamers, and game makers alike, who face their own monsters."
This sounds like it is right up our alley!
You can watch groups stream the game here.
Rival of the Waterdeep on June 22nd, 12pm-3pm PDT.  Joining moderator Surena Marie will be Carlos Luna, Cicero Holmes, Tanya DePass, Shareef Jackson, and Brandon Stennis

Clinical Roll on June 24th 5pm – 6pm PDT.  Clinical Roll will feature mental health professionals in the games community. They include Megan Connell, PsyD, ABPP; Adam Davis, MEd; Adam Johns, MA, LMFT; Jack Berkenstock, MHS; Rachel Kowert, PhD; and Raffael Boccamazzo, PsyD.
"About Take This Inc.
Take This is a mental health non-profit that provides resources, guidelines, training, and support that is tailored for the unique needs of the game development community and embraces the diverse cultures and issues of the game community.  Take This helps those who suffer by letting them know that they are not alone and providing information on treatment options and how to find help. Take This' key programs are its AFK Room Program at conventions, its mental health consulting program for game developers, and its ambassador program for streamers.  For more information, visit http://www.takethis.org"