Once upon a time, when the sun fell, we knew only darkness. We sat huddled against the cold in trees and caves imagining the hunters that sought us in the night. Every so often, often enough to justify our fears, they would come. When this happened we would lose someone, sometimes more than one someone. Death and darkness became synonymous.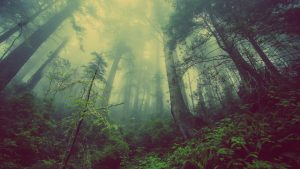 Over time, all this imagining did us some good. We imagined whether there could be food on the other side of the hill we had never seen. We imagined there were predators where there may or may have been. Those who imagined better survived longer, and bore children who carried the spark of imagination within them.
That spark eventually manifested as fire itself, born from our hands, but first created in our minds. No longer were we bound to spend each night trapped in fear and exhaustion. We brought the sun to earth, and those that once hunted us learned to keep their distance from the flames that lit the night.
"
Our imaginations never ceased. Instead, we began to envision things that had never existed, events that had never happened, and places no one had ever seen We had become aware of ourselves as individual minds, but more than that, we realized that we could see ourselves as things we had never been. We carved masks and wore paints, and in the light of the flames (which had burned away the darkness of death) we took on the roles of spirits, heroes, and gods. We danced and we sang because we were free not only from fear, but from the boundaries of our physical forms.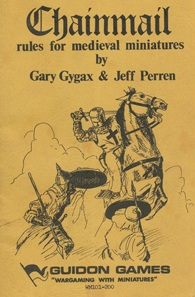 Now the world is lit by light so great that in many places you cannot see the stars. Many still live in fear and darkness, but every day those who live in fear number less than ever before. The stories we tell  reach across time and distance to affect lives in ways we will never know. Radio, television, and the internet reach numbers that would take years for any single person to count aloud.
Roleplaying games as we know them are largely a modern invention, created and developed in the last fifty years. As a skill and as an artform we have only begun to scratch the surface of what is possible with this medium. The roots of our hobby run deep, to one of the cores that define us as a species: the power of our imagination.
These games we play show us that we can see ourselves in others. We can take on the personas of other people and see ourselves through them as the hero or the monster, as the villain or the victim. We imagine these other selves of ours enduring experiences we will never have in our mundane lives, the sweet taste of victories we will never win, the utter agony of pains that will never touch us, joys and despairs freed from the chains of physical reality that bind us.
I would never suggest that imagining something is the same as experiencing it. I would say that it can give us an idea of that experience, whatever it is. Imagination can broaden our perception of the world around us and allow us to see more than we have before. It can let us more easily understand the successes and plights of others and try to put ourselves in our (their?) place.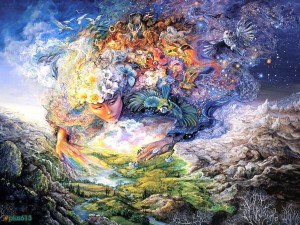 If we are careful not to let this turn to arrogance, our ability to empathize and sympathize grows. We can see our selves in others more clearly, and envision a world that is better than the one in which we live. The stories we tell have origins in one of the collection of traits that allowed us to evolve. If we are compassionate and brave, the stories we tell can help us to go further still.
Escapism and entertainment are not the only uses or purposes of roleplaying games. When we pursue them with the goal of playing to explore, we can touch the first spark of the flames which freed us from death and darkness once more. Just as with fire, this power can burn, and we must treat it with all due care and respect. Every time we do this, we take one powerful step closer to becoming whatever it is we desire to be.
JP Bauer is a gamer who currently lives in the southeastern United States. He thinks roleplaying games are pretty special and wants to play them with you.