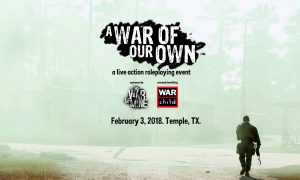 First, give me a moment to gush on the idea of A War of Our Own. How do we explain war to those who haven't faced it? How do we understand the challenges, the decisions, the choices service members have to make? How do we understand the challenges that the civilians on the sidelines face? We can't send everyone to war, and I'd never want to. We can provide them a glimpse into the realities of war through various forms of media. Movies, TV, music, books, all of these help to convey the Hell of War, but they fail to capture the thinking behind the eyes. What does it mean to carry the M16 and pull the trigger? What does it mean to be a civilian in a war zone with foreign troops 'invading' your town? What does it mean to see a conflict unfold before you in a way you cannot stop? LARP allows us to get closer than other media forms, and for that it offers something only VR might be able to eventually capture. So, I'm on board with this idea. I had the chance to shoot Matthew Webb from Jackalope Live Action Studios some questions about A War of Our Own, and he graciously has answered them below.

Matthew, thanks for your time. Tell us a little bit about why you decided to do this project? What are your core goals and expectations?
First off, it's great to hear about your excitement about the project. Ultimately, this game is not about the soldiers because so many games are about the soldiers. But the people who have to live in the worlds that war, politicians and armies create. What happens to the civilians caught in the middle.
I have been a huge fan of This War of Mine since it was first introduced 3 years ago. I have immense respect for it as showing the messages and realities that a game can convey, while still being a game. Earlier this year, my partner Steve Metze and I decided we wanted to start a live action event studio, to explore the art form and hobby with high-value and high-production one shot events. Steve was a veteran of the Bosnian and Iraq conflicts; and I mentioned This War of Mine as a possibility. It went from there; and really took off when 11-Bit Studios agreed to sponsor us; and when Temple Airsoft was so generous in offering their support and partnership.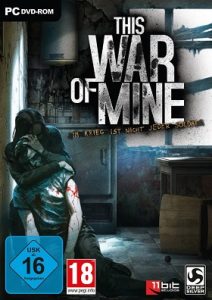 It's impossible to truly convey the cruelty and hardship of living in a war zone unless you actually have experienced it. But our intent with A War of Our Own is to make a LARP that makes people think about the decisions people are having to make around the world right now in places ravaged by war; the choices you have to make about how you are going to survive; and how senseless the world becomes in the shadow of conflict. We want to build empathy for an experience that as safe and secure Westerners, we are so unlikely to experience. We can't expect anyone to come out of this feeling like they really experienced what it is like to be in a war zone, but we can expect them to come out of it learning about those who have.
There is growing academic literature around simulation of real events and its value as a teaching tool. With that in mind, what made you choose a fictional setting for this game? Does the fictional setting of Calbia allow for something in particular that you wanted to capture? 
One of our key principles in this project is respect and being constructive about the cultures and people affected by war. We owe that to them, to act in an educated and honest way. But in a live action game, we have to get dozens of players from a wide variety of backgrounds to play in the same world. We don't feel comfortable taking 50 or 60 people, mostly Americans with little experience with these parts of the world, and expecting to train them in a few days or hours how to be authentic Ukrainians, Syrians, Croatians, Georgians, Serbs or Bosnians; or anyone else. We don't want to satirize or simplify the cultures of proud and courageous real people.
A fictional setting frees us from that constraint, and allows us to focus on the core message of the game. Calbia is going to be inspired by several nations and their history, but not a copy of any of them. A fictional setting means we can avoid divisive and contentious politics revolving around these real world places, and hone in on our message without distraction. This is a long-standing tradition in art, especially in the context of war and its realities. One of my favorite classic novels is The Moon is Down by John Steinbeck, which is about the local resistance to an occupying power, but the nations involved are never named; and in short stories like The Upturned Face by Stephen Crane or The Prisoners by Nicolas Travers. Even in This War of Mine, while the situation is modeled after the Siege of Sarajevo, it is set in the fictional city of Pogoren, Graznavia. We don't want to take sides, but present the universal truths of these sorts of situations. So we're following this tradition by fictionalizing the setting.
Tell us about the physical props you will be using. I'm guessing you'll be using airsoft weapons, based on the site? And I see some trailers and other set pieces in your website pictures. Are you going to be using military surplus Humvees and other vehicles as well? 
While we are going to be using an airsoft field, the game is not going to use any airsoft weapons. We will be using a collaborative system, so when there is violence, it's not really a test of skill so much as a dramatic moment playing out. We will be using blank-firing weapons and some prop tools and clubs, but these are props to use when acting out violence you have already agreed upon the outcome of. But very few of the participants will be armed with guns, bullets will be scarce and the situation desperate. A single working loaded gun in this game is a huge deal. And the soldiers on either side will be a force of nature, like a tornado or a flood. There's no negotiation with the winds of war, only getting out of the path. And sometimes, you just get unlucky and are in the wrong place at the wrong time.
Temple Airsoft has been a great help to us when it comes to props and other effects. They have a collection of military vehicles and converted civilian vehicles which will really help sell the idea of being in a war zone; and they are graciously letting us use them. Along with helping with special effects and pyrotechnics. They do this all the time as a part of their recreational wargaming, and are being wonderful by bringing that skill and experience to creating our immersive experience.
You've got a great team; can you tell us a little bit more about them?
We are very lucky to have the expertise we have; and we're already getting interest from others interested in joining the team.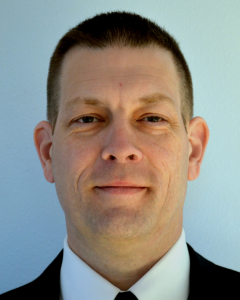 Steve Metze
is one of the sources of creativity and passion behind the project. He's an officer in the National Guard, and 
This War of Mine
 struck a huge chord with him. He's long wanted to convey the often surreal and heart-breaking realities of countries that are steeped in civil conflict. He's also an excellent filmmaker, having made a war documentary called 
Year at Danger
 about his experiences in Iraq. And a remarkable and imaginative game designer. His latest book is a provocative reversal of the Lovecraft mythos called 
Unwanted
.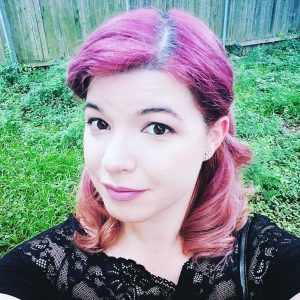 Angella Seaman is our wonderful community safety coordinator. She's had years of experience with managing healthy game communities. And given the subject matter, we want all of our players to be emotionally and physically safe during the event, before and after. She's a veteran LARPer as well.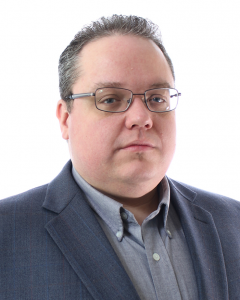 Myself, I've been running and writing LARPs for over a decade now. I have written several free-form LARP games, one of which I published called
Shades
. I'm also the lead developer at
Incognita Limited
, a software company that makes software specifically for supporting live action gaming. I am the creator of the world's first augmented reality
LARP Planetfall
 and am collaborating on software projects with several other companies in the LARP community, including
Ford Ivey's Legacy Game Systems
 and
Participation Design Agency
in Sweden. We will be announcing more team members soon.
Why War Child? What about this particular organization led you to choose to donate to them in particular?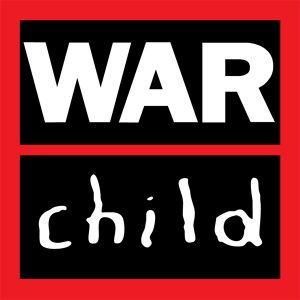 War Child is the charity supported by This War of Mine in their recent DLC, The Little Ones. So it is a great fit for our event. We wanted to run this event, but we weren't comfortable profiting off the subject matter; and War Child is an incredible charity doing a lot of good in a imperfect world. They provide education and safety to children and families torn apart by war. It is hard to think of a more worthy cause than that. We know that the money we raise will be going to some of the most vulnerable people in this world who really need our help. I'm just hoping we can raise enough to make a difference in their lives.
Are there any final thoughts you'd like to share about the event? 
We are floored here at Jackalope at the reaction
A War of Our Own
has gotten. People are talking about flying from around the country and as far as Sweden to attend. Academic experts on the Balkans and civil strife have offered their input; experienced writers have asked to be involved in the project; and survivors and their families of the Bosnian conflict have even reached out to us. We are hoping to keep the momentum strong and make this a great event that we can repeat. War and refugees, especially children, are a huge issue right now; and we want to help both by encouraging people to think and debate these issues in an informed way; and by giving help those who desperately need it.