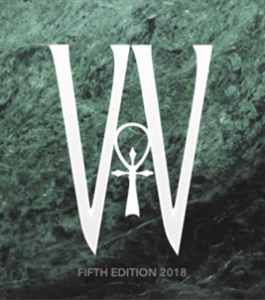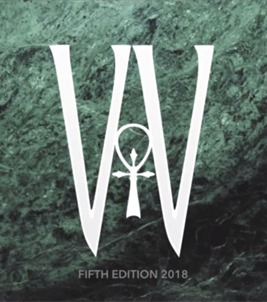 Keep on the Heathlands recently published a review of the new Vampire the Masquerade mobile game from White Wolf Publishing, Vampire: We Eat Blood  All Our Friends Are Dead. After reading his review I was anxious to see what White Wolf did with Mage in Mage: Refuge. For anyone familiar with choose your own adventure books these games will be familiar. The game is fundamentally a piece of short fiction, but at various points during the story you are prompted to make choices about the protagonist's actions, or decide on aspects of her personality, and those choices impact the outcome of the narrative.
Mage: Refuge is a solid example of a branching narrative game. The story feels urgent, and fairly claustrophobic, which is an appropriate feeling for the World of Darkness. The art and aesthetic does an excellent job of making the game feel immersive, and gives you a sense of just how disconcerting true magick can be. While an engaging experience, some of the design choices introduced accessibility concerns.
During the narrative, there are a few scenes where you find yourself in an altered state of consciousness. The nature of this experience is left intentionally vague but clues are dropped over the course of the game about what is happening. While you're in this state the text goes from black on a white background to white on a black background, with a blue and yellow shift that moves constantly just behind the white text. I often had difficulty reading these scenes. I cannot imagine how difficult these scenes would be for someone with vision problems or data processing issues. Given the eye strain I experienced during these scenes I sincerely hope that future releases from White Wolf give more consideration to accessible design.
In general, despite some shortcomings, Mage: Refugee is a solid branching narrative game, and if you don't have a history with Mage: The Ascension I think most players will find it very enjoyable. I am much less sold on Refuge as an introduction to the world of the awakened within the World of Darkness. In an early interview about the direction White Wolf would be taking the World of Darkness, Martin Ericsson said the central theme of Mage is the tension between safety and human potential (This is paraphrased, unfortunately worldofdarknessnews.com is no longer online and this interview was not archived in the WayBackMachine). The introduction to the Mage 20th Anniversary edition frames the central themes of Mage around personal responsibility and the fanaticism that comes from believing something so profoundly that you're able to channel that belief into a magickal act. The horror of Mage often lives in the mirror, and at its core is about the road to hell being paved with good intentions, and the power to act on those intentions.
Through the lens presented in the introduction of M20, the conflict between potential and safety is merely one of many that emerge out of the more complicated soup of zealous belief and power. Power corrupts, and absolute power corrupts absolutely. I was sincerely hoping that when we began to see Mage products from the new White Wolf the quote from Ericsson would turn out to be a one off thing, as opposed to an indication of his fundamental understanding of Mage. Mage: Refuge does not focus on the corrupting nature of power at all, and instead focuses on the tension Ericsson emphasized in this early interview. Between the quote, and the narrative expressed in this game, it seems reasonable to expect this focus to be central to future White Wolf Mage releases.
The main character awakens in the story while in a nightclub, after coming to the realization that we are all one, and separation is a lie. It's a wild awakening with no instruments or action on her part involved in the chaotic correspondence effects that take place during her avatar's emergence. There is also no pre-existing belief system presented to frame her awakening, just some deep techno beats and a description of correspondence from Mage 1st Edition. This is also the only use of correspondence Julia expresses during the game. Julia spends the rest of the story in an existential dilemma, repeating the refrain of "Is this really happening". Her awakening feels much less like a dawning understanding of her ability to change the world, and much more like the trauma metaphor commonly used during a werewolf's first change or a changeling's chrysalis.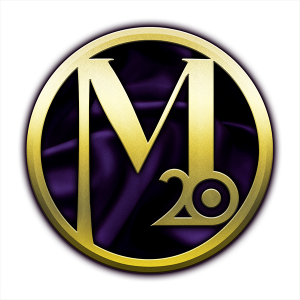 In Mage 20th, it is made very clear that the act of manifesting magick is focused will through the lens of belief. In the game this is called paradigm. This lens is completely absent from Mage: Refuge, as Julia jumps effortlessly from paradigmatic practice to paradigmatic practice during the course of the game. Julia shares several traits with Katniss Everdeen that are commonly critiqued. She never actually manifests any personal inspiration. She is always choosing between which of the other Mages' takes on reality she wants to support. While the format of choose your own adventure requires a limited set of choices, those choices could have been written as Julia recognizing changes she could make to the world. Instead they are all framed around other character's visions she could attach herself to. Since the game basically opens with a wild awakening, as opposed to a faction controlled awakening, she needs to have some belief or revelation of her own that her avatar has guided her to, but that is unfortunately nowhere to be found. I have absolutely no idea what her paradigm is, and that's fundamentally problematic for a Mage story.
The character's relationship with her avatar is expressed through blog posts "she makes in her sleep". With the exception of 1 story branch where you sell out the mystics to the Technocracy, all of your working manifests as wild/mystic magic. So, the technological relationship with your avatar feels incredibly out of place. Julia is also never pushed by what her avatar shares with her in these blog posts. They point towards a certain story branch being "correct", but the description of your character's state of mind after she reads her avatar's blog posts never comes back to what her avatar is driving her to do. This is especially frustrating when you follow paths that are obviously in opposition to your avatar's urging.
If all of these problems weren't fundamentally concerning enough, the game directly associates the Technocracy with the Sweden Democrats, an anti-immigrant political party. The game presents  arguments made by the Technocracy as "keeping those people with their superstitious ideas out of Sweden". In game, this reads very much like a thinly veiled cover for xenophobia. When I did some basic reading on the real world Sweden Democrats, it became obvious that while they are not the most extreme xenophobic group in modern politics, the game still softened their message to preserve the aesthetic of "either side of the ascension war COULD be right". While there are probably people who will disagree, I am uncomfortable using that equal playing field narrative with nationalist xenophobia. If you want to cast the Technocracy as nationalist xenophobes to inspect that theme in our culture, don't pull any punches. Make a statement. If you choose to aid this group, the game's epilogue is considerably more compassionate towards refugees than what many members of the Sweden Democrats have called for in real life. While I am a big fan of a more relatable Technocracy, softening xenophobia isn't a reasonable approach to accomplish that goal, and if the Union is meant to be the unquestionable villain of this story, the choice is even more confusing.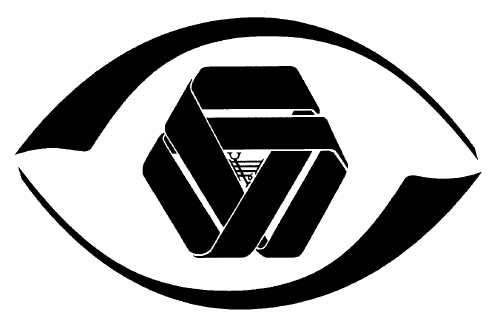 When Mage came out in the early 90's, the Technocracy were the bad guys. That changed when the 2nd edition Guide to the Technocracy came out. The game line has moved consistently towards a view of the Union as corrupted by hubris and power, but arguably no more than the Traditions who have their own bloody history. Large swaths of the player base considers the Technocracy to be the unsung heroes of the World of Darkness. Even in their darkest interpretations the Union is multicultural, and included the descendants of the Mokteshaf Al Nour, and the Dalou'laoshi. I unfortunately found no trace of that Union in this piece.
(warning: spoilers ahead) Beyond the accessibility issues, and the problematic relationship to the themes of more recent Mage releases, Mage: Refugee did something else that is a more fundamental red flag for me. Shortly after your character awakens you are approached by another Mage who in your most vulnerable moment pulls you into a private place and takes advantage of you sexually. This act plays a delicate game of skating dangerously close to rape while avoiding making it a clean cut example. The emotional violation is unquestionable though. A brief nod is given to asking for consent, well past the point in the scene where consent was called for. In order to go down the path where actual sex happens, the text implies you are all for what's going on, but at the end of the branch you have the opportunity to undo what happened as you realize "What happened was wrong. What if you could rewind . . .". If you make this choice you are taken back to an earlier point in the decision tree by Time Magick, so you have the exquisite joy of getting to read how you wanted it, but nope we're going to go ahead and make it rape anyway, but you know it never really happened so it's fine or something.
The most troublesome thing is you are allowed to think that the character Julia is interacting with during these scenes is an Ecstatic, and these scenes reinforce the most unfortunate player stereotypes about the tradition. Then mid game you find out, SURPRISE, he was a Nephandus the whole time. Ultimately the entire engagement with him is in no way related to the actual plot of the game. He comes up once as an example of "well he was a bad guy and he's not Syrian", but aside from that one exchange the entire Nephandus sub-plot could be excised and no damage would be done to the main narrative.
I'm not opposed to inspecting sexual assault through narrative, especially a horror narrative. I am a big fan of Jessica Jones, and works like Bluebeard's Bride that present the societal horror of sexual assault, while also critiquing the aspects of our culture that it emerges from. Mage: Refuge doesn't do that. It throws sexual assault into a secondary storyline that isn't needed for the core plot, it doesn't inspect the sexual assault as a cultural phenomenon, or critique it's causes, and it does it all while putting the "player" of the game in a first person framing for the experience.
The problem is if the Nephandus storyline was removed, there wouldn't be any traditional horror anywhere in the game. There is some unsettling political commentary, but that's all. I have said on several occasions that the core horror of Mage lives in the mirror. As the introduction to M20 discusses, the primary theme of Mage is the horror that grows from believing something with the zeal necessary to change reality with will alone, and then having the hubris to act on that power. That theme was missing from this game almost entirely, and so, something had to fill the void. The fact that the writers chose to fill the void with sexual assault is more than a little concerning, both in terms of what it reveals about their views on narrative integrity, and their understanding of the fundamental horror intrinsic to the experience of being a Mage.
Mage: Refuge is a solid choose your own adventure game.  It's well written, and shows an attention to quality and detail.  However, it also provides a lens into the potential future of the Mage property that some will probably enjoy, but for fans of the current edition, represents a fundamental change in thematic focus.  It is worth noting that this is a small example of what White Wolf might do with Mage, and even combined with previous statements,  White Wolf's vision for future Mage  products may be very different.  I am still in the wait and see what manifests camp, but I have to admit that after playing Mage: Refuge I relate to the concerned fans a bit more.
Mage the Ascension: Refuge
iTunes, Play Store, Steam
$4.99
Author: Karin Tidblad
Co-Authors: Martin Elricsson
Art Direction: Eric Thunfors
Music: Kajsa Lindgren
Producer: Jon Svenonius
Programming & VFK: Stefan Svebeck
Scripting: Karim Muammar
Victor Kinzer has been roleplaying since he first picked up Vampire Dark Ages in high school.  He nabbed it as soon as it was released (he might have been lusting after other Vampire books for a while at that point) and hasn't looked back since.  He role plays his way through the vast and treacherous waters of north Chicago, and is hacking away at the next great cyberpunk saga at http://redcircuitry.blogspot.com/.  Victor is an occasional guest on Tempus Tenebrarum (https://www.youtube.com/channel/UCvNp2le5EGWW5jY0lQ9G39Q/feed), and is working to get in on the con game master circuit.  During the rest of his life he works in Research Compliance IT, which might inform more of his World of Darkness storylines than he readily admits.
*Note, all opinions are the opinions of their respective Authors and may not represent the opinion of the Editor or any other Author of Keep On the Heathlands.