If you're a LARPer (live action role player) or even just know a bit about LARPing, you've probably heard it: "LARP is just a game." As a staff member and new LARP marketer of a small American fantasy boffer campaign game back in 2010, I quickly realized the power and importance of this phrase. When players became emotional or upset over a rule or a plot, I mistakenly thought it was helpful to remind them that LARP was just a game.
How wrong I was.
While I spread this rhetoric, I practiced quite the opposite. As a marketer, it made sense to build a community around a young game and engage our player base. From the start, this meant that to me and many in the local community, LARP was far more than just a game. Every participant – from staff member to financial investor to player – invested time, money and trust in the game, its community, and its success. They believed in something I was part of building and growing.
It would take a good six or seven years before I realized the importance and responsibility of that power.
I recently observed a conversation involving a LARPer who is clearly experiencing some struggle over how his ideals do not align with those practiced in one of his LARP communities.
He reminded everyone that "LARP is just a game."
I'm finally ready to say that it's not – and that there is real harm in pretending is fashioning LARP to be as simple as make believe.
LARP is a Community and a Culture
When you create a LARP – whether it's a four hour one-shot, a regular boffer fight club in your backyard, or a full blockbuster experience – you're automatically creating or enhancing a community. Professional marketers do this intentionally all the time, hoping to cultivate a community around the brands they represent. By the event-focused nature of the LARP events, you're shaping and providing space for a LARP culture to grow.
Why is that a big deal?
It comes with some responsibilities. LARPers depend on their communities for things like:
Healthy socialization
Opportunities for catharsis
Physical fitness
Education about writing, acting, game design, cooking, event management
Empowerment through connecting with like-minded individuals
A meaningful place away from home, work, or school
Entertainment
When I started LARPing (and when I created marketing messages for my first LARP), I saw the community potential – but I didn't think about the impact of this experience. When I write and design LARPs now (or when I consider playing one), I look first at codes of conduct and any material about community or standards. That's because I know safety and community are huge parts of the LARP experience and how I might feel about playing in a game.
LARP Can Be Transformative and Therapeutic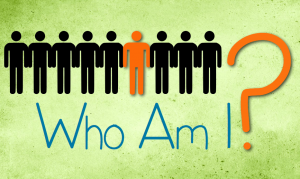 Until recently, I never thought of myself as a leader, except when it came to some modest accomplishments in the world of publishing. Through in and out of game positions in LARPs, I learned that I am an effective leader. This kind of safe experimentation wouldn't have been possible without role play scenarios, and the challenges I've faced in leadership roles in the real world are much easier to handle, having already faced similar scenarios in fantasy worlds.
Similarly, I also spent time dealing with themes like mortality and grief in LARPs. This is in contrast to one of my family members, who grieves a loss in a circular fashion, talking about someone's end but never coming to a form of acceptance.
Through the slightly removed perspective of LARP, I've been able to employ some coping mechanisms in conjunction with (and under the approval of) a counselor.
More than that, having a community has helped immensely during tough times.
LARP is a Growing Industry
LARP has legitimacy. Every year, there are more individuals and companies proving that LARP is becoming an accepted, viable way to operate as a business – while there are still, of course, informal and nonprofit LARP organizations out there as well.
The reasons for this are various and decades in the making, heralded in the U.S. by earlier successes like NERO, shaky (but visible) representations of LARP in more mainstream media, and the successful development and migration of blockbuster business models.
Additionally:
People now long for experiences more than things
Despite socioeconomic hindrances, passion drives game creation and commerce
The community is growing at a pace rapid enough to support substantial growth
Lead community members are giving of their time and experience, mentoring other game designers and business owners who are committed to representing the hobby and subculture in a meaningful way
A larger brand took the leap: Disney is making a Star Wars LARP hotel (even if they aren't calling it that)
Savvy resources help newcomers find games, reflecting the increasingly less disparate nature of LARPs on a national (and international) scale and the role of the internet in this
LARP is Art and Art is Progress
Here in the U.S., our schools face budget cuts. The arts are often the first thing to go. Naturally, there's still a need for us as students of school – and life – to express our wants, needs, joys, griefs, and frustrations through art forms.
That's where LARP comes in.
Even if you don't view collaborative storytelling in a high-art way, it provides a vehicle for expression in a very difficult sociopolitical time.
LARPers come from a variety of backgrounds, so "LARP is art" was never a solely academic reality, even though LARP academics were at the forefront of saying it. LARP is a means for expression. Its community is a means for disagreement; sometimes it's a battleground for inclusion. In my daily experience, nowhere is the struggle of inclusion more relevant.
"My story is important" makes LARP more than a game, especially when this feeling is expressed by a marginalized individual.
LARP Represents Commitments of Time, Money, and Trust
Regardless of the size or type of LARP, it requires three things from all participants most often: time, money, and trust.
It takes time to play the game, even if the LARP doesn't require extensive character development. For larger productions, LARPs can involve the investment of time on a weekly or monthly basis; they can involve weeks or months of prior character development online;
It usually takes money to travel to a game; at the very least it is a willing decision to spend your time doing something other than work.
Lastly there is the trust of building a story with other members of the LARP. Whether you go into this consciously considering the trust or it evolves out of interactions, it's often an important component of LARP.
We're aware of our various commitments, and knowing that we have truly invested these valuable resources in something (in this case LARP) fulfills the sense that it is more than just a game.
LARP Embraces and Causes Change
The real world impacts us in dramatic ways, often beyond our control. LARP provides participants with more than a sense of occasional escapism, even when participants avoid immersion and internalization. LARP creates a sandbox for exploration and discovery – whether we see characters as aspects of ourselves or the outcomes of people we'd never want to be. By its very nature, it's conducive to the practice and development of empathy.
But hey, some people aren't into the deeply emotional side of LARPing – and that's okay.
LARPs still become affected by those who play them, and they still create change on various levels. Here are some examples I've seen at a variety of LARPs:
Players with chronic illnesses or periods of unemployment who built businesses off of creating commission-based LARP and other artistic projects
Foamsmiths who learn small business and safety skills all because they showed up to boffer games with safe and impressive weapons
Through turmoil or inspiration, LARPers who come out of a LARP weekend full of inspiration to create their own game – forcing the evolution of the hobby whether they intend to or not
LARPers who employ story-based game mechanics more heavily into work and game settings less traditionally accepting of collaborative narratives
New and experienced LARPers who are now more open to trying new activities
Now that I've seen this kind of change, I'm ready to stand by it: LARP is not just a game. It's a lot more than that to me and to many in LARP communities around the world.
What does LARP and its potential mean to you? Please let us know in the comments.
Tara M. Clapper is Managing Editor at Mythbuilders, a game designer, a fan of Marvel's Thor, and a forever LARPer. She is the founder and senior editor of The Geek Initiative, an online community focused on women in geek culture.