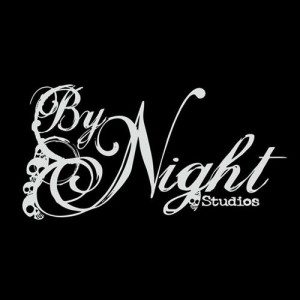 There comes a time in any hobby where, if you spend enough time involved, you reach a point where you have to either accept that you have reached the pinnacle of what you want/are able to achieve, or to continuously strive forward for an elusive perfection (I'm looking at you, Toreador). This struggle for elusive perfection can be maddening, and any help along the way is generally welcome.
MES: Immersion Secrets will undoubtedly help those who are beginning their journey towards perfection – its audience is clearly new-ish or uncertain storytellers, or advanced players who are leaning towards storytelling – but if you are a good way down the path towards your ideal, there's a good chance you're not going to find anything mind-blowing here. If you'll indulge me –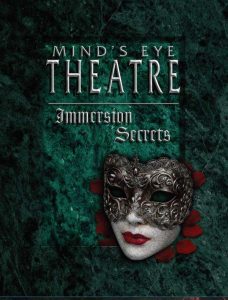 You are making a dish you love for dinner. You've made it a hundred times, and you know just how to tweak it to your preferences. You're idly scrolling through Facebook, and one of those recipe hack videos catches your eye. You watch, and you see something that makes you think, "huh, I never would have thought to try that", and you try it. Either it works (great!) or it doesn't (oh well, you tried something new).
There's no earthshaking denouement or keys to the magical kingdom of The Perfect LARP here, but there's a good deal of very solid material. If you don't find a new pearl of wisdom, perhaps you will be reminded of some forgotten truths, or inspired to think about a situation in a new way.
Of the fourteen essays included here, I think my philosophical favorite is actually the first one, "Buy the Ticket, Take the Ride", by Jason Andrew. It contains what I find to be the truest and most valuable philosophical takeaway of the entire collection, and something that could easily be a meditation on the game theory of Mind's Eye Theater as a whole, regardless of setting. Without spoiling it, let us say that it encourages storytellers and advanced players alike to reconsider their mental definition of the game itself, and in a very positive way.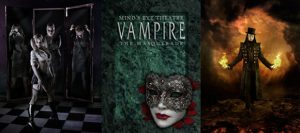 I respectfully disagree with some of the points that are raised within this book, but as is pointed out in Andrew's essay, "The subtle choices are nearly infinite, and they can be made to tailor the experience desired." My choices are not your choices, and vice versa.
The essay that I think has the greatest utility, and in this case, I am using "utility" in the sense that it would be something that would be either seamlessly incorporated or frequently reached for, is the second essay, "Strategies for Improving Communication Between Players and Game Staff", by Jessica Karels.
This one rings most true, because I've experienced the situations described therein from both sides of the fence. This is the essay that I would recommend ALL storytellers, of all levels, to read and re-read at least once a year. It has a brilliant subsection within the Creating a Safer Space section that will undoubtedly cause an appropriate amount of consternation and spark much-needed discussion.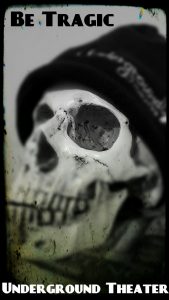 The essay included that I found both helpful and distastefully clinical (a strange juxtaposition) is "Ritualizing the LARP Experience" by Dr. Sarah Lynne Bowman. It reads less like an essay and more like a scholarly paper – which is understandable given Dr. Bowman's extensive research into the art and science of roleplaying games and game theory. This extensive research is made obvious by the bewildering addition of nearly a full page of Dr. Bowman's bibliography at the end of her essay; a questionable design choice in a 56-page PDF.
While Dr. Bowman's article contains some excellent information, particularly addressing the liminality process, its tone is vastly different from the more conversational style of the other essays. Some might find its scholarly formality frosty or difficult to assimilate, which could easily detract from the value of the information contained therein. In addition, it is far more geared, in my opinion, towards games and storytellers that are seeking a more Nordic-type LARP experience – a trend that I approve wholeheartedly, but is decidedly not for everyone.
My absolute favorite essay – and one that I think could be sadly overlooked if a reader is looking for easily actionable items to apply quickly – is "Silently Encouraging Immersion" by Michael Pucci, someone who I would like to buy several drinks for after reading this essay. (Don't mind the split infinitive there – that should show you how excited I am about this essay.) The line that grabbed me by my perfectionist heartstrings is this: "If a participant needs to use a higher degree of suspension of disbelief in order to be invested in the setting and scenario, then there is a reduced sense of immersion level in the experience."
I served as a Logistics AST for a local Vampire troupe for a year or so, and I can't tell you how often I ripped out my hair trying to find a site that would truly encourage immersion by the atmosphere it created (a process that was incredibly hard to achieve in public library meeting rooms). PLEASE, for the love of spice, READ THIS ESSAY.  It is worth the $10 purchase price on its own. There's no earth-shaking revelations, but different eyes see clearly, and Pucci's suggestions are solid ones.  
Simple does not always mean easy, nor does it always mean cheap. We ALL wish we could rent out a house in a swank neighborhood, require our players to dress to the nines, and have immediate and total immersion from the moment people get on site. That's not going to happen, and it makes me sad, but this essay will give frustrated storytellers and their staff a glimmer of hope that, just once, the magic will work. Yes, you can get together and play Vampire or Werewolf or Changeling in a library meeting room, but simple site synergy, as Pucci terms it, adds a level of authenticity that most players won't even realize is there, but they will respond to it in a positive way, deeping their immersion and improving the experience for all.
In conclusion, allow me to reiterate: this is not a book aimed at average players. This is a book aimed at Storytellers and their staff, or advanced players looking to take on the mantle of Storyteller on their own (or those wanting to assist their ST in more concrete ways). Is it a worthy addition to your MET library? Possibly, especially if you are inclined to want insight into what goes into making Mind's Eye Theater games what they are – but it would be out of place among the collection of someone who generally appreciates the flavor or splat books. At the very least, frustrated and singed-around-the-edges Storytellers and their staff will be reassured that they are not alone in their struggles, and they may find a little something extra within the pages to give their games a special pop.
Georgia is a writer, editor, gamer, and mad culinary priestess who masquerades as an ordinary office employee who holds vehement opinions about Oxford commas and extraneous hyphens. She is a regular columnist and editor for the High Level Games blog. She lives in Tacoma, Washington, with her husband and Feline Overlords. She can be reached through Facebook at In Exquisite Detail or on Twitter at @feraldruidftw.