Thank you for your interest in doing this interview with us.
Can you tell us how you got into the hobby? Do you have a preference for a particular form of LARP (parlor, Boffer, etc.) What LARPs are you currently involved with? How long have you been LARPing?
Well I had always been interested LARPing since I found out it was a thing. I just couldn't find anyone who was interested in it. That all changed when I got to college and found out there were people who larped. So I walked up to Racheal Cofeild and Frank Ortiz and asked them to take me with them to go LARPing. Right now I'm only really involved in After the End and a werewolf game run by the Underground Theatre. I have been LARPing for five years.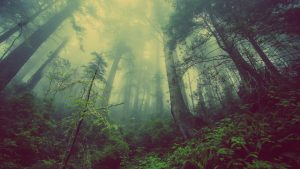 Have you ever been the LARP administrator of any sort (storyteller, Game master, etc.)? If so, can you speak to that experience some?
Well not currently on March 4th it will be my first time running a LARP as I start running Garden of Destinies.
What is your overall experience as a person of color in the LARP community?
It's been an overall good experience with the main problem being that while people are pleasant to me directly. It's when I have to express outside of game that things in the black community are bad or that I go protest regularly. That just makes everything rough in general as I have to explain the real black condition. It's always like pulling teeth.
In your opinion, what can LARPers do as a community to be more inclusive?
It would be to be more understanding of different peoples backgrounds. Like I understand that most people I meet in the community didn't grow up in a predominantly black and poor neighborhood and just don't have the frame of reference to understand it. That the bad streets and dealing with that lifestyle was a real thing that I had to deal with and it isn't as easy as just not getting involved. I was lucky to have the opportunity to get out of there most people just aren't so blessed.
Is there anything you've seen in LARP that you wish you would never see happen again?
Pandering to black people by having an African culture that is dominant. I'm a black american not an African american. I know the words get mixed,but I have to associate myself more with being an american than being from Africa since it's a continent of many cultures. I'm not getting my culture back because of slavery and that's just how it is. So waving around African culture in my face would be like walking up to an Asian person and just waving a katana in their face and expecting them to like it.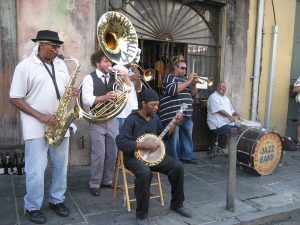 If you could add one thing to the LARPs you were involved in, what would it be?

Honestly experimenting with black culture. Like you can have a character who is a jazz singer and be white as long as you don't rip our culture away from our race. It takes a bit more work but in the end the finished product could be way more interesting because it was done.