Preface to this article. I started this in the hours after I left The Grand Masquerade, and finished working on it after reading extensive responses in the community discussing our interview with White Wolf and the Keynote and Q&A at The Grand Masquerade.

What is the value of darkness? Darkness teaches us to value the light.
 What is the value of difficult literature? It teaches us things about ourselves, as human beings.
What is the value of media that addresses dark themes? It can teach us about a side of life we do not witness. It can teach us about lives unlike our own at every level.
These questions and answers are at the core of what the World of Darkness can teach us, if we let it. I want to preface this article with this, we need to be sensitive to everyone involved in discussions surrounding themes in WoD games. Player comfort and safety, and consent to address dark, mature themes are essential. That being said, I might pose more questions than answers here and I want to help encourage a healthy dialogue.
I would hesitantly say the goal of role-playing in the World of Darkness is to generate an understanding of the dark things that occur in our world, and to find ways to address that darkness and ways to change our world. Vampire is essentially a game of immortal parasites that dominate and leech off humanity. By playing one of these monsters we can see the dark aspects of our society reflected back to us. If I play a woman in these games, if those games are run by a sensitive storyteller, I can hopefully begin to understand some of the layers of systemic sexism inherent in the real world. I will never be an expert on that experience, and such a thing should not be played for *shock* factor, but it can have deeper impacts. These games may be one stage in understanding, perhaps a strong first step into embracing feminism and striving to make the world a more gender equal place. By addressing gender inequality, in a place that is safe (with fellow gamers that I trust to respect my consent) I can find tools to identify actions or thoughts I take that tacitly support the sexist world we live in.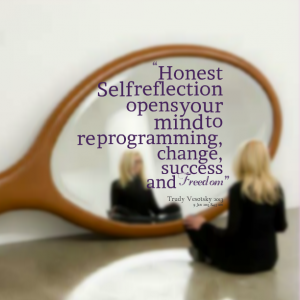 Some players don't want to play games that address societal faults. They enjoy other aspects of Vampire's mythology, they like the clan politics, or monster's hiding in the darkness of society. Whatever it is about Vampire, they like the game, they enjoy spending time in the World of Darkness. This style of play is totally understandable. Not everyone looks to games as literature. Like enjoyable fiction, sometimes you read something because the story is fun, it makes you smile, perhaps it makes you excited. The World of Darkness can be played in both ways.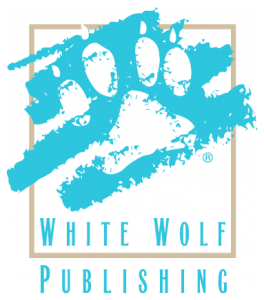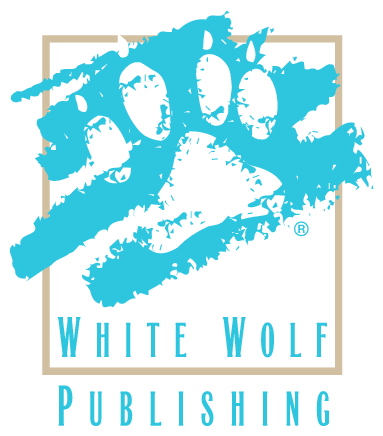 White Wolf's new leadership says they want to create books that address the first style, they want to write books that address the darkness in the World of Darkness. They also want to support players that choose either style of play. Are these goals incompatible? I, for one, don't think so. White Wolf wants to create books that can be used to run games that are fun, or self-reflective, or both. They want to engage writers that are looking to explore elements of the world that they know intimately. By doing so, they can hopefully create a true reflection of the power of their experiences. At the same time, for those gamers who wish to play for fun, they will have materials that are truer to life, alive with those experiences and that will reflect in the games played. By providing the best material, all of us gain.
I personally think we, as people, have to challenge ourselves if we wish to grow. We can use a lot of various media to work this growth. We can read works by great authors, we can watch great movies, and we can play great games. Great games allow us to learn skills we can apply to our world. There is academic evidence to suggest that gamers either have more or gain empathy skills from gaming. At the same time, I believe gaming can be used as an effective method to perform inter-cultural dialogue. Gaming, in my humble opinion, can be a force of individual and cultural benefit. Sometimes the method to that growth is through the darkness of the world. Yet, darkness is not the only element of the World of Darkness.
Iconoclasm, Punk, and Anarchist mentality are also themes in Vampire the Masquerade. Why? Because they are methods of challenging the status-quo. In the World of Darkness, we see a world run by the patriarchy (in this case immortal or with powerful magic), entrenched in systemic racism, mired in conflict on every side, we have a world beset by severe income inequality, and a devastated ecology. At the same time, many Vampires have tossed mortal concerns around gender roles, Avatars choose Mages regardless of social status, Werewolves exist of every race. These characters have the ability to challenge the systemic problems of the world.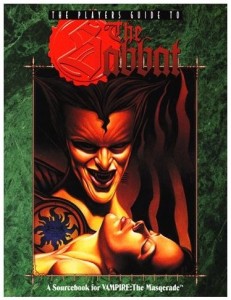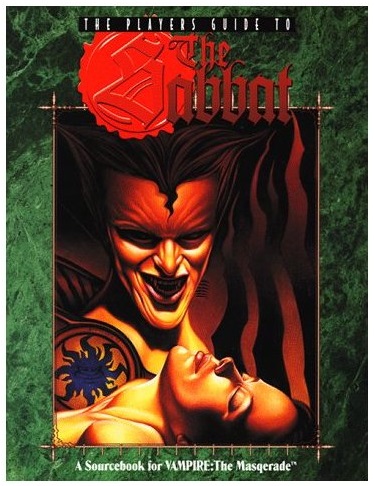 These themes, though changed to some degree, have not left our world since 1991, when Vampire first addressed them. I would argue, as others have, that White Wolf games were essentially subversive at heart. They sought to dismantle the constructs of the world we live in, by making some of the worst aspects of our world stark. I wouldn't say these elements were eliminated in later editions, but they were tempered, they were certainly more nuanced. Understanding the underlying reality of those themes is important in our modern world, we need to understand how to challenge the status-quo, how to stand up against oppression, and how to advocate for positive change. The World of Darkness can help teach us effective methods of doing so.
At the same time as investigating darkness to understand light, we need to be cognizant of individual player buy-in and acceptance of the topics being addressed. How do we work with darkness, even playing elements of the darkness with respect to real player backgrounds? Consent. Consent is integral to running White Wolf games. If your players want to play a game that only peripherally touches on the darkest themes in the World of Darkness, LISTEN to them. If a woman at your table says stop, stop. If a man in your LARP asks not to run a scene with rape involved, listen to them, fade-to-black, ask for feedback and adjust where appropriate. If you have a player that wants to explore their gender identity, find ways to do so with respect and with their investment.
One way to do this well is to ask for feedback ahead of time before you run plots. For example, I recently asked my players if they wanted to move our Dark Ages game a few years in time in between sessions. I did this to get a feel for what they wanted. They didn't want a time jump, they still have things they want their characters to learn and do. This helped me to develop the next 5-10 game sessions (give or take). This wasn't an issue of dealing with dark elements, but it is a good example of how to work with your players to give them an experience you enjoy facilitating and that reflects their gaming interests.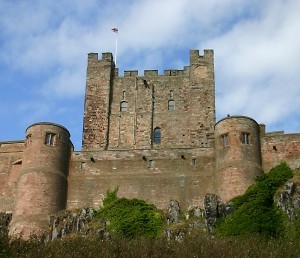 I will do this with other aspects of the game, as well. If I wanted to run a plot where the characters have to kill an entire family (a possibility in the Medieval era), or a plot where children were killed, I would check with the players to ensure that such a plot would not be a surprise and would not cause any trauma related triggers. I ended up running a side scene with one player where I had initially planned to have his ghoul betray him. Both characters are young, both around 12, one a vampire and the other his childhood friend who he had ghouled. The ghoul felt his friend was putting himself in danger, and though he was betraying him, it was for his best friend's safety. However, the emotional intensity of the scene between player character and NPC changed my mind. There was too much power in keeping their bond strong, in ensuring that no betrayal occurred. I knew some of the needs of this player, and I know a bit of his personal history and I'm glad we chose the route we did. This scene created a powerful resonance for my player, who thanked me for the scene later. There were still very dark elements of this scene, horror, danger for friends loved and loved deeply, but it didn't cross over into a territory that would have hurt my friend.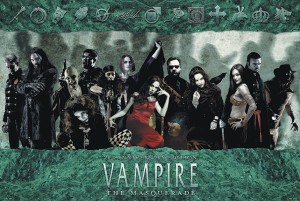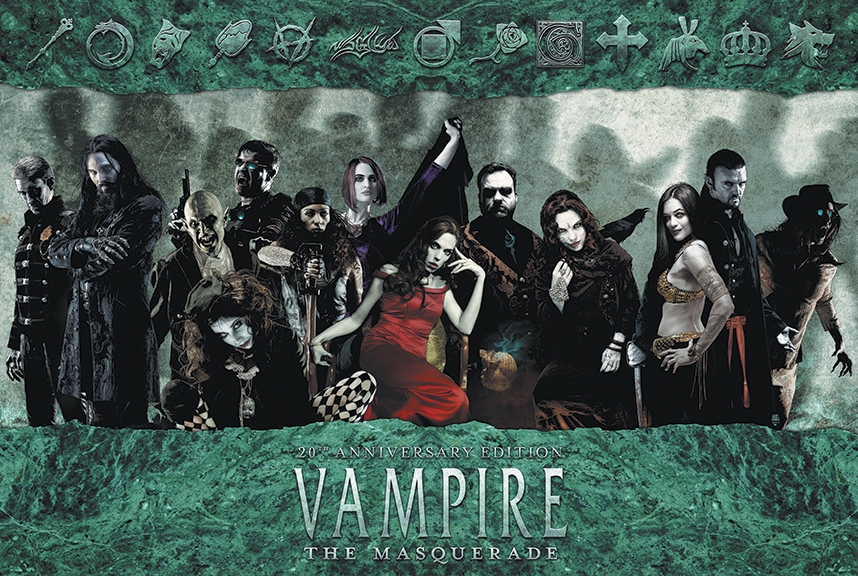 During Grand Masquerade, fans made it clear that they want more representation in White Wolf game products. They want sensitivity in dealing with dark storylines and themes, and they want players to feel welcome playing games in the World of Darkness. Particularly in LARP, because of concerns for player safety in the LARP community. From my perspective, White Wolf is listening, but I think we are in a sensitive era in the gaming hobby, and this has caused some strong emotion to boil to the surface. This emotion is not a negative thing. This emotion is a call for us all to take these concerns seriously and ensure that darkness is not simply inserted for some misunderstood shock attempt.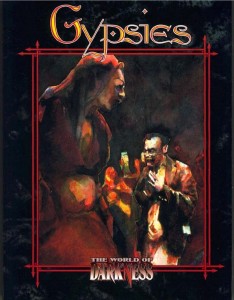 In our recent interview with White Wolf, Martin Ericsson, Lead Storyteller of the new White Wolf, stated his interest in re-investigating one of the most controversial of books ever produced by White Wolf, World of Darkness: Gypsies. However, Martin's comments about wanting writers to write about topics they know should illuminate some of his deeper thinking. He mentions perhaps calling the new book, Opre Roma. This is an alternative name for the Romani anthem Gelem, Gelem and has been used as a rallying call by Roma movements for equality and representation in Europe. Some have expressed concern about rewriting a book that has a lot of negative implications and has been fairly accused of othering a people that have experienced severe and consistent discrimination.
That being said, if White Wolf can investigate the history of the Roma in Europe, using the lens of the World of Darkness to show their common humanity and to help understand how they have been persecuted over the years, isn't this something that could be beneficial? I think we can see that there is value about writing what one knows, and if White Wolf can engage a writer or writers of Roma descent who are interested in producing a book that encourages understanding of the Roma, I'm all for giving it a try.
The World of Darkness has had 25 years to make an impact on role-playing. I think it has done so. I won't say that White Wolf is the only reason that we now have deeper themes in gaming, but their emergence into the world of gaming 25 years ago helped to create the gaming landscape we have today. White Wolf is waking up from torpor, there are a lot of great ideas hiding in the darkness still and we have much to learn before we can step into a world that is more light than dark. For now, let's strive together to learn about ourselves, our world, and each other by looking at the darkest element of our lives. Let us examine the darkness and find it within ourselves, and root it out.
Josh is the Admin@KeepontheHeathlands
*Note, all opinions are the opinions of their respective Authors and may not represent the opinion of  any other Author of Keep On the Heathlands.